 A 15-year-old boy who was arrested over an alleged cyber attack on TalkTalk has been released on bail, police in Northern Ireland have said.
He was held on suspicion of offences under the Computer Misuse Act, following a major breach of the telecoms firm's website.
His home in County Antrim in Northern Ireland was also searched by detectives.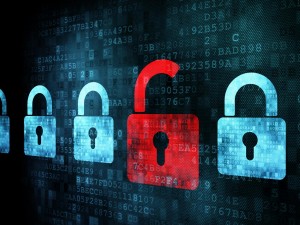 But a Police Service of Northern Ireland spokesman said that the teenager had been released pending further enquiries.
"The investigation being conducted by the Metropolitan Police Cyber Crime Unit, Police Service of Northern Ireland and National Crime Agency is continuing," the spokesman said.
The company says it was forced to shut down its website after what it described as a "significant and sustained" cyber attack.
TalkTalk is urging its four million customers to check their accounts for any suspicious activity "over the next few months" and change their passwords.
However the company's chief executive Dido Harding has said she was still unsure how many customers had been affected by the attack.
The breach is the third in a series of cyber attacks that have affected TalkTalk customers.
In August, the firm revealed its mobile sales site was hit by a "sophisticated and co-ordinated cyber attack" in which personal data was accessed.
In February, customers were warned about scammers who managed to steal thousands of account numbers and names from TalkTalk's computers.
What To Do If You're A TalkTalk Customer
Following a major hacking attack, there are some basic precautions you can take if you're a TalkTalk customer.
If you're one of TalkTalk's four million customers, your personal details may have fallen into the hands of hackers.
So what should you do next?
:: First, you should change your banking and other online passwords as a precaution.
:: For the next few months, you should check your accounts for any suspicious activity.
:: If you spot any activity that's suspect you should call Action Fraud – the UK's national fraud and internet crime reporting centre – on 0300 123 2050.
:: If you spot any suspicious activity, request a copy of your credit file to check for any suspicious credit applications.
:: TalkTalk is offering customers 12 months of free credit reporting with credit reference agency Noddle. Customers should sign up using code TT231.
:: Given that specific TalkTalk account information may have been compromised, anyone calling you and claiming to be from the company should be treated with caution, even if they know details of your account.
:: TalkTalk will never call customers asking to provide personal details or passwords. If in doubt, TalkTalk can be called on 0800 083 2710 or 0141 230 0707.