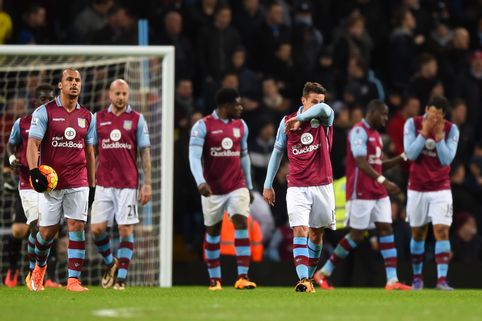 Now i am a diehard Villa fan but it's fair to say to be an Aston Villa fan at the moment does not feel good. Recent years have been shocking, the managers have been poor and the leadership has been nothing but criminal and there are so many pillocks to point the finger at for the downfall of this great, big club.
I have to start with the departure of Martin O'Neill, arguably the club's best manager of the new millennium and definitely in my life lifetime. Finishing in a respectable 6th place for 3 seasons running O'Neill was on the verge of creating a footballing dynasty at Villa Park with exciting young talent such as; Gabriel Agbonlahor, Ashley Young, John Carew and Stuart Downing Villa were a force to be reckoned with and threatened to gatecrash the top four and possibly the league title, especially in the year 2008. What a season that was, teams did not want to play us and our away form was just immense. They were the days but when things turned sour between O'Neill and hopeless owner Randy Lerner the club were in freefall.
So this brings me to the fraud that is Randy Lerner. For years he preached his nonsense about lack of funds and tight transfer budget's which was why Martin O'Neill resigned in 2010. However after the Irish man's departure we managed to fork out £24 million for striker Darren Bent. Make sense? Exactly. As for his appointments well, McLeish, Lambert and Garde were just the 3 musketeers of woeful and since O'Neill there has not been a manager that has bought joy to Villa Park. It has to be said the appointment of Gerard Houllier following O'Neill's departure was a decent one, but sadly due to health issues he was forced to leave his post and appointments since then have been pathetic.
Lerner did not ever have the clubs best interest at heart and would rather make villa look good with fancy facilities and posh executive boxes, rather than improvements and investment were it mattered the most; ON THE FOOTBALL PITCH.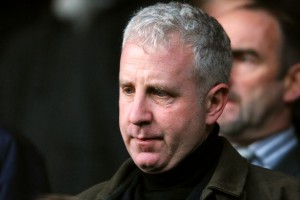 Which brings me to the embarrassment of a villa squad, fast forwarding a few years after the O'Neill saga, the year we were relegated (2016) saw some of the worst football ever displayed from a premier league side, let alone from a villa side who had been transformed into the whipping boys of the division. Pansies like Joleon Lescott, Leandro Bacuna, Micah Richards and Gabriel Agbonlahor were just not interested purchasing expensive cars, getting hammered in bars after heavy defeats these players will be forever named as the worst players to ever put on a villa shirt. Agbonlahor can have sympathy,  his years of, let's be honest good service and loyalty, but he has turned a bad corner, put on weight and forgot about his responsibility as a long serving Villa player and club captain.
Now were in 2017, under new ownership with Dr Tony Xia, the investment has been brilliant and the relationship between fans and club has grew, but all the investment thus far has come to no avail and a flurry of promises and more promises are yet to be fulfilled by the Doctor. Sitting 16th in the championship and currently winless in 2017, Villa's rebuilding process is going to take longer than expected and for me it will be a long and disappointing few years for all villains as i feel we will be stuck in the championship for at least 4 seasons.
For me the blame and i mean the entire blame lies on Mr Randy Lerner without him we would of kept O'Neill even if it was just for a few more seasons, we would of kept our star players and would of invested way earlier than we should of, Lerner has turned Aston Villa into a mere shadow of what they used to be and he will forever be slated and slewed for his dreadful service, loyalty and leadership at Villa Park.