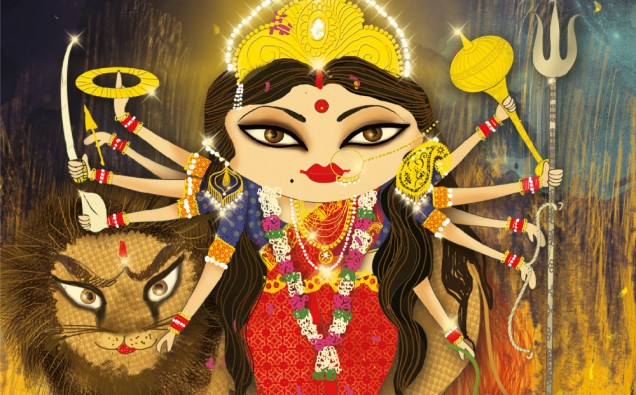 Bhakti's next books in her 'Amma Tell Me' Series introduce the character of Hanuman, and the Hindu festival Durga, to young readers in a fun and non-preachy way.
Written in rhyme with vivid, captivating illustrations, Bhakti's 'Amma Tell Me' books are perfect for parents to share stories from Hindu mythology with their children or for educators looking for resources on Indian culture for their students.
Her three new Hanuman stories – Amma, Tell Me About Hanuman, Tell Me How Hanuman Crossed the Ocean and Tell Me About Hanuman's Adventures in Lanka introduce children to the eponymous god and ardent devotee of the god Rama, whilst Tell Me About Durga Puja informs young readers about the annual Hindu festival of the great Goddess Durga and how she fights a shape-shifting demon Mahisha! The 'Amma Tell Me' books brings alive these magical tales from India in an enthralling manner using simple language and vivid imagery, for children aged 3-9 years. Other books in the series include tales about Holi, Ganesha, Ramayana and Diwali.
Bhakti uses rhyming prose with stunning, opulent illustrations by artist Maulshree Somani to explain the significant festivals, figures and stories of Hindu mythology.
Bhakti Mathur lives in Hong Kong with her husband, their two sons and their two dogs. She is a banker by profession. Bhakti is a committed writer ambassador for Room to Read, a global non-profit which offers holistic literacy and girls' education programs. An avid reader, a long-distance runner and a yoga enthusiast, when not working or running after her boys, she is happiest curled up with a book in her hand and a hot cup of chai.