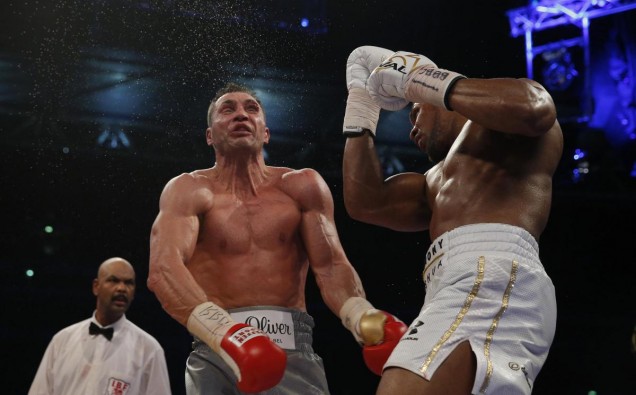 On 29th April 2017 Anthony Joshua recorded his nineteenth KO win against the heavyweight legend Wladimir Klitschko, in what has been dubbed the fight of the century.
It was a match that had it all, knockdowns for each fighter, both fighter swinging shots and a ruthless KO that ended the fight.
AJ came out firing and dealt with Klitschko's mind games for the first 5 rounds and seemed to equal the Ukrainian's ring intelligence, until the fifth round where AJ knocked down Klitschko for the first time in the fight and looked like he was going to finish the fight there and then. However Klitschko recovered and it seemed like AJ had tired himself out and  despite his victory, AJ in somewhat was exposed against Klitschko as he was knocked down in the sixth round for the first time in his career and looked in major trouble. Tired and now dazed, AJ would have to show a lot of heart to merge victorious against the big Ukrainian, and boy did he show heart and determination.
Joshua hardly threw a punch in the seventh and eighth round as he began to find his legs again and catch his breath and because of this he came out firing again in the ninth and hit Klitschko on the back foot as age started to show in the latter stages of the fight.
In the tenth, Klitschko looked exhausted and AJ's hard training and youth proven too much for Wlad, as in the eleventh AJ hit Klitschko with a formidable right uppercut which looked to send the Ukrainian into orbit, but the Brit was not done there as he then knocked Klitschko down twice before the barrage from AJ proved too much for Klitschko forcing the ref to intervene and stop the fight.
AJ claimed the WBA super and IBO heavyweight titles and retained his IBF heavyweight crown in what was a truly remarkable night in boxing and will go down in sporting history as well as boxing history.