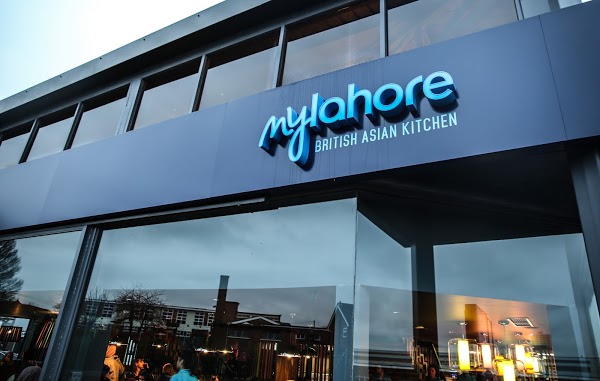 My Lahore is a British Asian Kitchen named after one of the most populated and bustling cities in Pakistan. A cultural hub famous for its progressive and cosmopolitan characteristics, the restaurant chain has taken these ideals on as their core values.
My Lahore is a funky and fun eatery jam-packed with fresh dishes, and fusions of East meets West unique tastes. They offer fantastic blends of mild, spicy or fiery curries, traditional grilled burgers, flaming rib combos, delectable pasta dishes, as well as sweet style cheesecakes, waffles and baked desserts.
The restaurant caters for everyone's dietary needs. The franchise's experiential chefs are always creating new and mouth-watering dishes. Whether you're vegetarian, vegan, or gluten-free, there are plates to satisfy everyone's preferences. Everything is also 100% halal certified! My Lahore additionally provides personalised cakes and catering services for small-sized parties, and feature an uncooked meals range which can be heated at home, 20% off the regular in-house price.
Like their refreshing and unique take on food, My Lahore restaurants are also interior designed with great taste and bold creativity in mind. Entering one of the restaurant's branches will give you what My Lahore calls the 'WOW' factor. You'll be blown away by a mirage of colour. Bright collages of hand-painted Tempos, neon signage and rainbow light shades decorate the interior of each venue. Customers are welcomed into a neat and vibrant waiting area and sat at tables with plush, patchwork seating.
Balcony seating is also available at every My Lahore branch. Each restaurant features a dessert counter for customers to select from the day's hand prepared delicacies, and watch them be served. There are also washrooms and prayer rooms on site. My Lahore features a fantastic awards scheme where diners are awarded 2 points for every £1 they spend. Every 100 points amount to £1 off your next order. To view the full menu or order online, visit www.mylahore.co.uk.
Manisha Bhanot