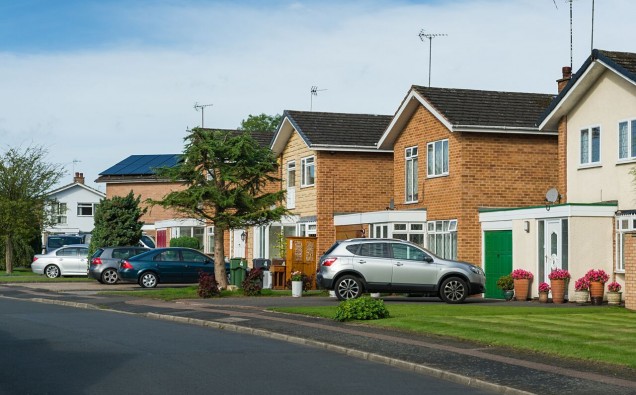 Huge surge in Brits making money from renting out their driveways as parking spaces 
Driveways and empty spaces made more than £15 million for their owners in 2018 
YourParkingSpace.co.uk had almost 30,000 people register their driveway or empty space last year 
Latest figures released by YourParkingSpace.co.uk reveal a massive increase in the number of Brits making money from their empty driveway to help boost household income in a time of economic uncertainty. 
The online parking portal reveals that 29,621 people registered their driveway or empty parking space with them over the last year – a huge 41 per cent increase from 2017. 
In total, driveways and empty spaces registered with YourParkingSpace.co.uk made a combined total of just over £15 million for their owners in 2018 alone. 
Away from London, which took the lion's share of driveway registrations in 2018, the other most popular cities in the top 10 were Manchester, York, Bristol, Birmingham, Edinburgh, Leeds, Reading, Liverpool and Oxford. 
Harrison Woods, managing director at YourParkingSpace.co.uk, said: "Our latest research reveals a significant increase in driveway and empty parking space registrations in 2018, up by more than 40 per cent over the previous year. 
"In a time of economic uncertainty, it would appear that more-and-more Brits are realising they can make a tidy sum from renting out their driveway to needy motorists looking for somewhere to park. 
"Particularly desirable locations include those in town and city centres, near railway stations, plus sports and music venues." 
The other most popular towns and cities for driveway registrations in 2018 included Southampton, Coventry, Cardiff, Brighton, Croydon, Glasgow, Cambridge, Norwich, Nottingham and Crawley, which is on the doorstop of Gatwick Airport. 
Harrison added: "Even less obvious locations, such as Crawley near Gatwick Airport, can provide a goldmine of opportunity for those savvy enough to register their empty driveway to motorists looking for cheaper parking." 
For more information, or to register your driveway or empty parking space, visit www.yourparkingspace.co.uk