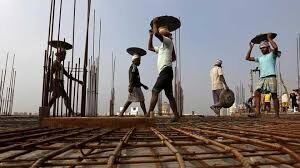 Hardeep Singh Puri, who is the Union Minister of India in New Delhi launched the Global Housing Technology Challenge early in January last month. The construction of the houses is to be cost effective and time efficient, as well as introducing the newest building technologies in development.  The project will be launched by the Pradhan Mantri Awas Yojana-Urban (PMAY-U), with the government holding a conference in March deciding which version of the technology would be best to use. Builders have also opted to identify the technologies so that the deliveries for the projects are given by the time set.  
The project was launched in June 2015 by Prime Minister Narendra Modi, as he aims to build more than one million houses by 2022 and provide the financial needs to fund the project. The launch of the project also saw the beginning of the websites and mobile app for the Global Housing Technology Challenge (GHTC). The Urban Affairs minister highlighted they are looking for new emerging, disaster-resilient, environment friendly, cost-effective and speedy construction technologies. 
The Housing Minister called in for a pattern shift in the technology transition so that using large scale construction under the PMAY-U will give a chance to use the best available construction technologies across the globe. The ministry has also sanctioned 68.5 lakh for construction under the PMAY-U. This ensures them to have 1.5 million houses approximately to be handed over to the beneficiaries. Hardeep Singh Puri has also planned to source technologies from all over the world and to identify those who would be suitable for the approval in India. 
At the time of the conference in March, the technologies would see the results on a trial basis. Also, the time frame for building the houses must be reduced to four to five months in the country said the NITI Aayong CEO Amitabh Kant, at the time of the event. At the event the Ministry Secretary Durga Shanker Mishra and other senior officers, were also present. 
Tauseef Asif.