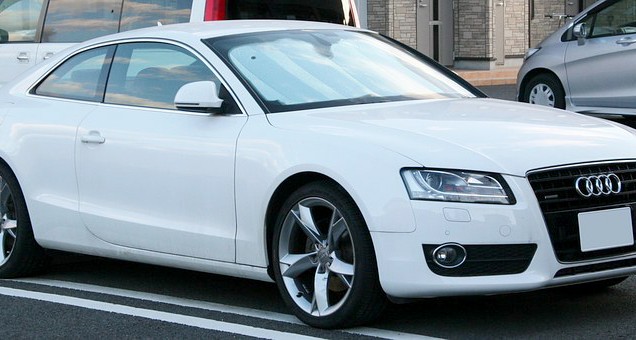 White cars made by German companies are proving to be popular with car thieves.
Car thieves are stealing white cars in order to ship them abroad to foreign countries.
One car company based in the North West has already been a victim of two break-ins in
only 10 days. A £20,000 Range Rover and a £15,000 Audi Q3 was stolen from this car company. The company owner, Gavin Scragg said there is a pattern to the high-rising trend of car thefts from both business and homes.
Scragg has handed over CCTV surveillance footage to the police in order to help them catch the culprits. "They are going for SUVs which are popular abroad and in white as it is a colour that reflects the heat.
"It isn't just us, it is other people getting them taken off their drive, they don't necessarily need the keys because of the equipment they have. "It is annoying when you come into work to do your job and straight away you are £15,000 down – and a little more than a week later another £20,000 down.
"We've put an insurance claim in, but we will get hammered when we renew. The way it's going it feels like we'll become uninsurable." This comes after reports of criminals
targeting expensive cars parked up at the rail stations in the West Midlands. This is done by thieves targeting faults in the car's security systems.
The police have established that vehicle crime has risen to a huge 145 percent, antisocial
behaviour up by 47 percent and violence up by 64 percent. These statistics have increased total railway crime up in 2017/18 by 39 percent and had led to a surge in total public transport crime by 18 percent.