 London is the sixth most expensive city in the world for international students to study in, according to new research.
Savills' World Student Housing report found foreign students can expect monthly costs of £2,600 if they study in the capital, with Bristol and Manchester also making the top 10 in eighth and ninth place respectively.
It found students in Bristol will have to pay £2,150 on average, while in Manchester combined costs of tuition fees, accommodation and living expenses will set students back £2,000 a month.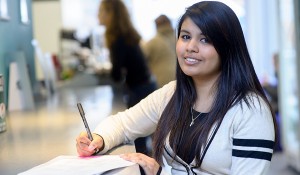 Berlin was the cheapest of the 22 cities analysed, costing around £715 a month, while Boston topped the list with international students expected to fork out a monthly £3,500, followed by other US cities New York and San Francisco in second and third places.
Paul Tostevin, associate director of Savills World Research, said: "According to our research, European universities have a clear advantage over other destinations if a student's choice of location is predicated just on cost.
"However, the reputation of an institution, the job prospects after graduation and the language in which a course is taught tend to play a greater part in the decision-making process, hence why we continue to see large proportions of students choosing to study in more traditional – albeit expensive – locations."
Separate research by Savills also found that investment in the UK student housing market reached record levels in the first three quarters of 2015, exceeding US investment volumes for the first time.
It said that, excluding land sales, the UK saw investment of around £4 billion, compared to just over £2 billion in the US.