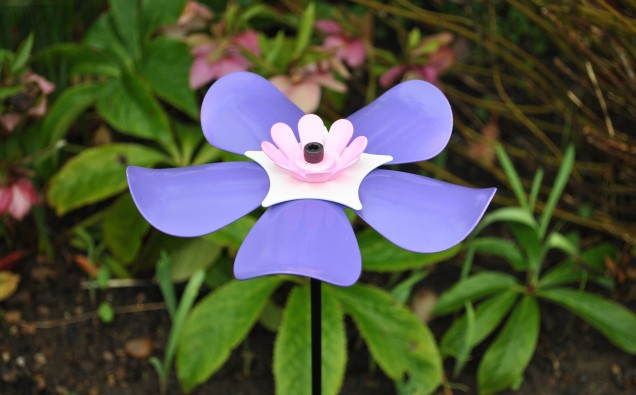 Birmingham St. Mary's Hospice is encouraging individuals to secure one of its limited edition, expertly crafted flowers to celebrate the lives of their loved ones. The local Hospice has commissioned 1,500 wrought iron flowers as part of its new Forget Me Not appeal.
As a charity partner, Brindleyplace will host the flower display from April 24- 1 May, and by making a donation ahead of that, people can have their own keepsake flower dedicated to their loved one as part of the display.
People who have made a donation will then be able to keep the flower after the event as a permanent tribute to a loved one. The colourful flowers have been designed and crafted by the Midlands based British Ironworks Centre.
For one week, the striking installation will include as many as 1,500 flowers, each one dedicated to the memory of loved ones lost whether they were cared for at Birmingham St Mary's Hospice or not. The floral display will be showcased at Brindleyplace's central square, and visitors to the display will be able to make a donation to secure one of the flowers.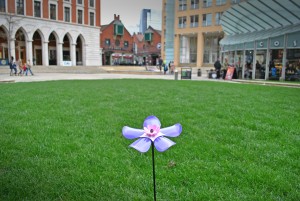 Nathan Sanghera, marketing and events executive at Brindleyplace, said: "We are excited to be able to host the Forget Me Not installation and Birmingham St Mary's Hospice has our full support for their wonderful campaign. We're proud to be able to help make a difference with such a great cause."
Businesses including DAC Beachcroft LLP are just one of many supporting the campaign alongside Brindleyplace. As well as sponsoring the event, the leading legal company will also be hosting a 'Forget me Not' Coffee Morning which is another way the Hospice is encouraging people to come together to celebrate and pay tribute during the week of the installation.
Partner at DAC Beachcroft, Helen Bates said:  "DAC Beachcroft, Birmingham are delighted to be able to sponsor the Forget Me Not Appeal. It is a really lovely fundraising idea to raise much needed funds to support the amazing and compassionate work the Hospice undertakes within the local community."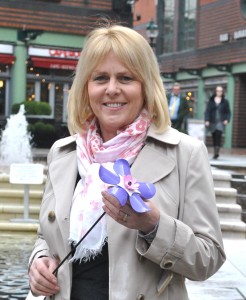 Prominent local figures are also signing up to show their support for the campaign and include Local radio personality Llewela Bailey as well as West Bromwich footballing legend Brendan Batson. Both will be dedicating their flowers to honour the memory of their spouses who were cared for by Hospice staff during their final months.
Funds raised from the appeal will enable Birmingham St Mary's Hospice, to continue to provide vital care and support to local families living with terminal illness. To order your forget-me-not flower  and / or your 'Forget Me Not' Coffee Morning pack, visit www.birminghamhospice.org.uk/forgetmenot