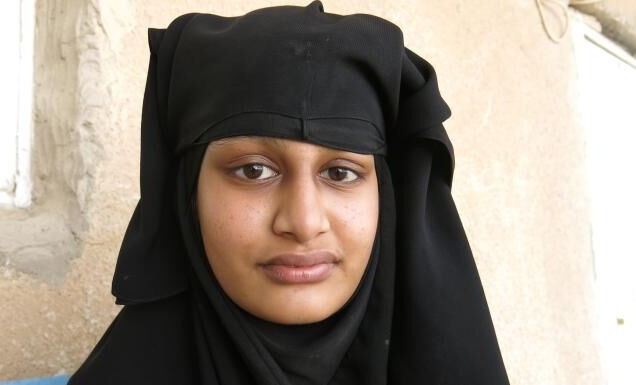 A commentator leaving a remark about the chain's £2.18 Butcher Selection Chicken Thighs professed to be "Shamima Begum" 
A Midlands mum has been left irritated after an Asda review posing as ISIS Jihadi Bride Shamima Begum showed up on the site.  
The joker guaranteed they missed the poultry top pick "more than freedom". The false surveyor included the main reason she needs to be "back in" Britain is to purchase the chicken once more.  
Offended Alison Bolton, 47, is from Malvern, in Worcestershire. The 47-year-old detected the fake review online from her Midlands home. She could barely handle it and requested Asda client administrations to delete the post.  
 The review, which professes to be from the ISIS run-away bride, says: "Lovely chicken I separate and freeze them and defrost them 1 at a time and have a small chicken dinner I've even had casserole they're great for the price. 
"This is one of the only reason I want back in to buy this chicken again. 
"I miss it more than I miss my freedom." 
Alison disclosed to the press that she had coincidentally scrolled down and seen the comment post. After realising the review must be a fraudster, she took a screenshot for evidence and contacted Asda customer services, demanding it be revoked.     
The Story So Far 
Ms Begum was one of three students to leave Bethnal Green to join the ISIS terrorist group in 2015 and re-emerged at a Syrian outcast camp a few months ago.  
Home Secretary Sajid Javid repudiated the adolescent's British citizenship in a move just allowable under global law on the off chance that it doesn't leave the individual stateless. It was guessed that Ms Begum, who is of Bangladeshi descent, may have citizenship there yet Bangladesh's priest of state for outside issues Shahriar Alam denied this.  
The Daily Mail reports she has been granted citizen money to offer against Home Secretary Sajid Javid's choice to renounce her citizenship. It is assessed the bill to the public purse could now be continuing into the thousands. 
The Legal Aid Agency has reportedly consented to give financing to legal counsellors working for Begum's family in Bethnal Green, east London. 
A Home Office representative stated: "In order to protect this country, (the Home Secretary) has the power to deprive someone of their British citizenship where it would not render them stateless. 
"We do not comment on individual cases, but any decisions to deprive individuals of their citizenship are based on all available evidence and not taken lightly."