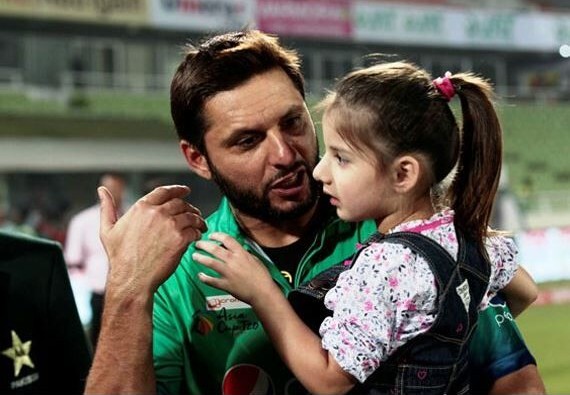 His decision is based on 'social and religious' reasons 
Shahid Afridi, former Pakistan cricket captain, claimed that as a conservative father, he was unbothered by criticism from the public. He stated in his memoir Game Changer, "They have permission to play all the indoor games they want, but my daughters are not going to be competing in public sporting activities. The feminists can say what they want; as a conservative Pakistani father, I've made my decision." 
The cricketer had said that although his daughters were "great at sports" they are only allowed to do this indoors. Pakistan has its national football, baseball and cricket teams; however, the number of Muslim women who take part in these sports is low. Sport England conducted a study in 2017 and found that only 18% of UK Muslim women took part in regular sport. 
Fifi Haroon, a journalist, commented on Afridi's views and stated they were "disrespectful to the [Pakistan's] amazing women's cricket team who has done Pakistan proud globally." According to the International Cricket Council, the team is seventh in the world in one-day international matches. 
In Afridi's memoir, he revealed criticism on former national captain Waqar Younis, in regards to the 2010 spot-fixing scandal which caused further controversy. The scandal convicted members of the Pakistan cricket team for taking bribes from a bookmaker because of their disappointing performance during a Test match at Lord's cricket ground. 
Afridi claims he voiced the plan with the Pakistan team management before it became public. However, due to their lack of action on the issue, he eventually stepped down from the team's captaincy, which resulted in his retirement from Test cricket. 
Navkiran Bains