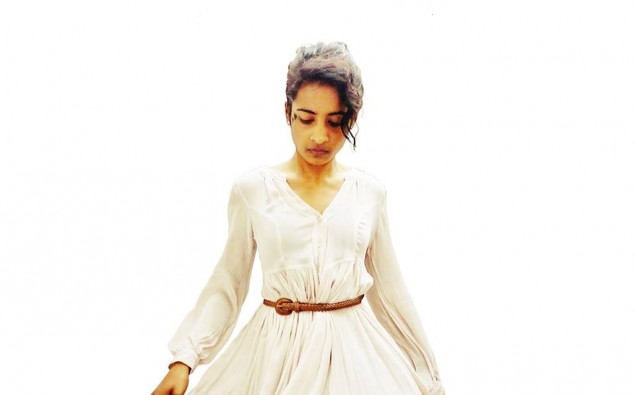 Navina is a folk inspired singer-songwriter from Cambridge. She started playing the piano as a child but fostered a love for writing on the guitar at the age of 14.
She was nominated as Best Unsigned Female in the Best of British Unsigned Music Awards 2015 and is a regular feature on the show. As well as being a regular feature on various radio's her song writing ability has placed her with various live sessions on BBC Cambridgeshire and the BBC Asian Network.
She was also named as one of BBC DJ Yasser's 6 artists to watch in 2016. In March 2014, she won the singer-songwriter category of BlingYaTing 2014, performing an original at The Cambridge Corn Exchange, and she continues to perform at local venues, festivals and abroad.
Although she has written and performed many originals her much awaited EP features three tracks, written, produced and recorded by herself as well as playing all the instruments apart from the drums and bass.
Navina is the first of her kind, with a blend of Indie, pop and folk, she leaves audiences mesmerised and awaiting more.
Asian World chats to the up-and-coming folklore singer.
How would you explain your style?
I often call myself an Indie-pop artist, I draw on a lot of different inspirations and growing up I listened to a lot of different music, from the Bee Gees to Frank Sinatra, something very different was always playing. My style very organically grew into something that people would call folk or Indie.
Was there a particular instrument or artist that made you want to go down the Indie route?
I love loads of different artists. I became a really big Cat Stevens fan, and because he was so guitar based, I taught myself how to play. But the flute is actually my first instrument and I'm grade 6 on the piano. After listening to different acoustic artists, my style became quite acoustic.
The guitar is when I became a singer songwriter, and I really started composing and singing. Obviously, you can't play the flute and sing at the same time!
Would you say you were quite different to anyone in the South Asian music scene at the moment?
I would say 100% – there's a huge gap In the market for my kind of music, we don't have an Asian Rita Ora or an Asian Taylor Swift. I think there's a huge gap that needs to be filled, and not necessarily by female Asian artists but just Asian artists in general.
Are you looking to go main-stream with your music?
The dream is to go as big as possible, I don't want to limit myself to any particular chart. I don't think you can really plan where you go, I'm happy breaking whatever chart I can.
What inspires you when it comes to song writing?
I write very spontaneously, I'll be on the bus and be jotting things down in my iPhone or I'll be writing things down on a tissue or something. It can be anything, even brief meetings with people, their attitudes or the way they say something, and they won't even know they're the object of my song. I write a lot about my perspective on life and how to live it.
Have you ever had someone approach you and says…'your lyrics have helped me'?
Yes, I have! That's the thing that makes me happiest. I've done a lot of cool stuff and won awards but when people come up to me after a show, nothing beats that. I get a lot of messages from people saying they find my music very calming and they play it on repeat.
From one of my shows I raised a lot for a church, and my music was given to many different people, one guy told me that someone who was a cocaine addict got hold of my CD and there was something about the lyrics that would just calm her down and speak to here, which is a huge thing for me.
Out of the instruments that you play, which is your favourite?
I think the piano is my favourite. I write more on the guitar but I think I'm more skilled on the piano, it's more of a core instrument. I sometime compose instrumentals whereas with guitar I tend to do it just by ear because I was self-taught.
Did you get a lot of support along the way?
I had such a diverse upbringing and my parents were the ones who really pushed music, I don't think I could have done it without their support. It's great to have them on board. I never set out to do a specific style, I am the style that I am.