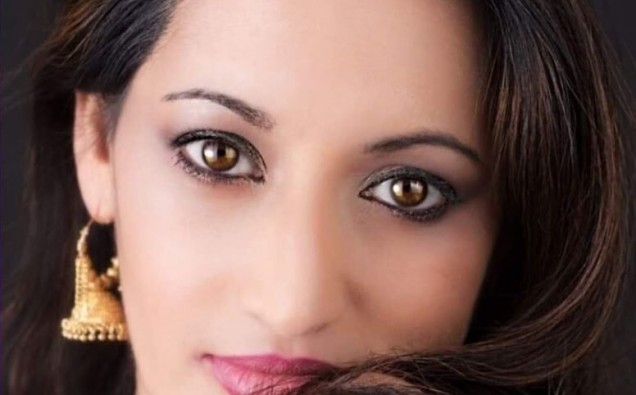 Dorset Chef and Indian Food Expert Sarah Ali Choudhury recently presented a programme for BBC's Inside Out highlighting Women in the Curry Industry.  The programme featured locally, nationally and was translated and distributed internationally making global news on BBC World News.  
Sarah Ali Choudhury took part in a  Channel 4 Cookery show where she worked alongside Prue Leith CBE, Michael Caines MBE and Raymond Blanc. She was later awarded New Kid on the Block by The Small Awards where Sue Perkins presented her award.   The Federation of Small Businesses appointed Sarah as the National Lead for Women in Catering.   
Sarah is Senior President Elect for Poole Bay Rotary Club and the district leader for equality, diversity and inclusion and is Executive Director for The Bournemouth Chamber of Trade and Commerce. Sarah is an Independent Advisor to Dorset Police.  
Sarah was recognised as 'The Curry Queen' by Forbes magazine and is listed in the  
F:Entrepreneur #ialso100 List for being in the top 100 Female entrepreneurs in the UK. Sarah also received a Recognition Award at The Commandants Parade by The British Armed Forces for her contribution to the catering industry.   
Here, Sarah tells us about her recent programme with BBC.  
One of Britain's favourite dishes is often cited as the curry but in recent years there's been a 'curry crisis'. Indian and Bangladeshi restaurants and takeaways are under threat with two closing every week in the UK . 
A lack of skilled kitchen staff is often blamed and on Inside Out, chef and Industry expert Sarah Ali Choudhury explored the issue.  
The current staff crisis is the most spoken about situation in the Indian and Bangladeshi catering industry.  It is becoming increasingly difficult to find fully trained staff in the restaurants in order to run the business effectively and efficiently.  The backdrop of not being fully staffed affects not just restaurants but the entire economy in the UK.  Restaurant owners are literally working 24/7 and it affects them mentally, physically and emotionally.  It is in a very depressing state.  
These restaurants are lacking staff because the government has made it impossible for them to bring experienced workers from abroad and the government finds the industry an easy target.  The catering industry is the third biggest privately owned industry, therefore one of the biggest taxpayers in the UK.  
 
I grew up in my family's Indian restaurant in Bridport and I loved it. My mum, Helen has been the head chef there for 36 years now, she's always inspired me with how hard she works. I myself am chef and a food entrepreneur based in Bournemouth, and I really care about the future of the British Asian catering industry. A lot of these restaurants and takeaways are struggling and they are family businesses, like ours.  
WHY ARE THERE STAFF SHORTAGES IN INDIAN RESTAURANTS AND HOW SERIOUS ARE THEY? 
The most serious one, in my experience, is chef shortages. There's a few reasons why – one is changes to immigration laws that mean skilled chefs coming from outside the EU need to be earning more than £29,500 (29 and a half thousand pounds a year). Some small family businesses just can't afford that. Another is that younger generations often have their own careers and can't or don't want to take it over. 
Many years ago restaurant owners encouraged their children to study and become a doctor/lawyer or anything other than restaurant staff.  Education was more desirable.  It raised the class status and was embedded in the culture that labour is for the uneducated and being prosperous was for white collar roles.  The majority of the younger generation were pushed to study and become better, only to leave the Indian and Bangladeshi catering industry at a weak point.  Who would have thought immigration rules and laws would change so dramatically to affect each and every restaurant in the UK?
 
For us in the south, we're that much further from the big cities, like London and Birmingham, so recruiting staff can be more difficult as there's a much smaller pool. It's causing serious issues for restaurants all over the country.   
ON INSIDE OUT SOUTH YOU LOOKED AT WHAT THE SOLUTION COULD BE – WHAT DO YOU THINK IT IS? 
These affected restaurants need chefs, second chefs and tandoori chefs.  It is being advised that training colleges would sort the staff issue but the problem is that training to the level that is required will take a lot of time. Systems can and are being put in place for the future to overcome this problem however, that does not address the problem here and now. 
 I think a big part of the solution is getting more women into the British Asian catering industry. In general there's a lack of female chefs. Only one in five chefs in Britain are female and, from my experience, I'm pretty sure that number is even less in Indian restaurants. Those figures aren't recorded anywhere so while researching for the programme,  the Inside Out team rang one hundred Indian restaurants across the South and South West and found that only EIGHT had any female chefs working there. 
LESS THAN 10%! WHY DO YOU THINK THERE ARE FEWER WOMEN THEN MEN IN THE INDUSTRY? 
It's a good question. As the stats say, professional kitchens are male dominated, and I think they have been for a long time, and this can put people off. Luckily it hasn't put my mum, Helen off, but she says she's noticed it… 
"You feel sometimes, oh I'm an outsider in here, I'm the only woman between this lot of men, you know, they try to be overpowering as well so you have to be really powerful at what you're doing and know what you're doing". says Helen Choudhury, owner of Taj Mahal Restaurant in Bridport.  
AND IS THERE A REASON – YOU THINK – THERE MAY BE EVEN FEWER FEMALE CHEFS IN INDIAN RESTAURANTS SPECIFICALLY? 
In my experience, culturally, it's mostly men who work in professional Indian kitchens; women cook in the home. My dad, Rafique Choudhury always encouraged the whole family to be involved in the running of our restaurant, hence why me and my Mum are such a big part of the business. I was fully running the restaurant at 18 years old. When Inside Out team rang those hundred restaurants, some people they spoke to actually laughed when they were asked if they had a female chef, others said the hours were too long and too hard for women. I want to change that perception as it's just not true and could be the answer to the ongoing problem.