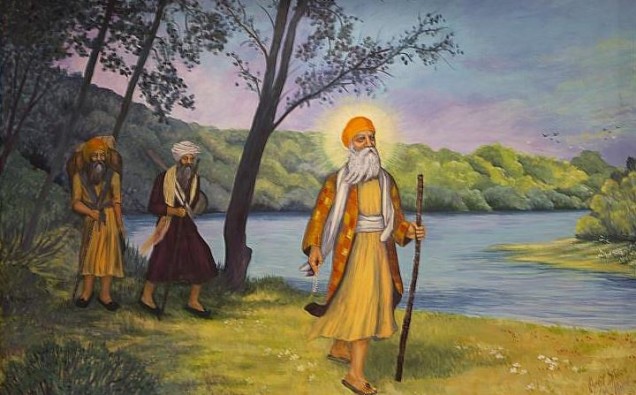 Today, thousands of Sikhs all over the UK have been busy celebrating the important religious celebration which marks the birthday of the first Sikh Guru.
Siri Guru Nanak Dev Ji was born on the 15th of April, 1469 in what is now known as Nankana Sahib in Pakistan. He is the founder of the Sikh religion and his principles of meditation, living honestly, and sharing amenities with the less fortunate are universal guidelines for followers of the faith worldwide.
The Guru passed away on September 22nd, 1539 at the age of 70. His birth anniversary is named as the 'Gurpurab', which is the Sikh term for a Guru's birthday. The event is normally celebrated during the Kartik Purnima, which translates to the day of the full moon, when it is believed the Guru was born.
In Gurdwaras up and down the country, believers have been attending the to offer their usual prayers, with many sites decorated in '550' signs and decorations to mark the special occasion. Some areas have even organised processions in the streets to mark the Guru's birth anniversary.
Residents in Birmingham have celebrated the day in a number of different ways. These have included organising community family fun days and tours of local Gurdwaras. There has also been a Langar bus distributing free rotis, curries and drinks to locals. Some have even reported turban tying, roti making and gurmukhi script writing classes on offer.
Those attending the events are requested to dress modestly, wear a patka or chuni (head scarf), and not have any meat or egg items in their possession.
A spokesman said: "With celebrations for Gurpurab (Guru's day) set to be the biggest in recent history, this is a great opportunity to see a fun family focused day of celebration."
Manisha Bhanot