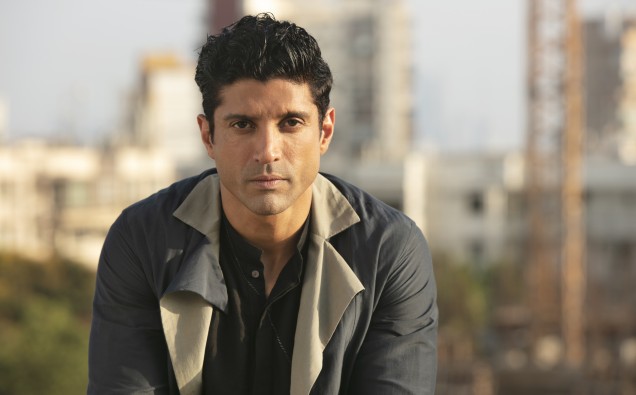 You have openly declared yourself as a feminist. Do you think it's hard for Asian males with a similar cultural background as yourself to do the same as many of them do not understand the importance of womens' rights and the #MeeToo movement?
Of course it isn't easy to change people's views, because when you grow up in a society where there is patriarchy, there will also be misogyny. Therefore, it's never simple to change people, but it it's also not possible. The fact is that through raising awareness, keeping a sustained level of dialogue at all times and by keeping the volume up, we can keep reaching out to more and more men. Making the male population aware of the issue is more important now than ever in order to help find solutions to the problem.
How did it feel becoming the first male UN HeForShe ambassador? Were there any challenges you had to face?
The role definitely incorporates a big responsibility. I think the UN recognised the work I had been doing with the M.A.R.D foundation, which began in 2013. If anything, it's only given me more confidence to keep walking down this path fighting for female rights, which I started to do 7 years ago. I hope my association with the UN and their trust in me is something I can constantly live up to.
Speaking of 'M.A.R.D', the Men Against Rape and Discrimination initiative, what has the response been so far? Can you highlight some of the discriminatory difficulties women around the world and India face on a daily basis?
I believe the biggest issue is the feeling of insecurity or not being safe when you're out and about. That in itself is a huge concern, because the minute you start altering your behaviour, restricting yourself, changing  the way you would like to live your life because of a certain fear of something happening to you- it's such a horrible feeling. The fact that you have to think twice as a woman "Would I be safe if I decided I want to go out wearing these clothes that make me happy?" , that in itself is such a depressing thing to think about. We should definitely start changing from that level up.
You have a huge social media presence, including 11.8 million followers on Twitter! Which campaigns are you running and promoting on there at the moment?
Currently we're working on a campaign called "Lalkaar", which means "battle-cry." It's something that will be incorporated into a concert on the 14th of February in Mumbai. We are working very closely with the Population Foundation of India, and Feroz Abbas Khan, who directs a programme called "Main kuch bhi kar sakti hoon" on the DoorDarshan channel in India. Last year the emphasis was on awareness against violence on women. This year, the focus of the concert will be on equal access of opportunities in careers and education between men and women.
What was the motivation and lyrical inspiration behind your empowerment song 'Why couldn't it be Me?'
The song is about the loss of innocent lives during war. It was inspired by an incident that took place around 4 years ago in a school in Pakistan, where the Taliban had stormed in and killed over 200 children. It was just about the complete meaningless violence and the death of these young people during these conflicted times.
How does your song 'Rearview Mirror' differ? Does the album 'Echoes' have an overall theme or message?
I'm not sure if there's an overall message to the album. It's really just talking about human emotion, dealing with loss, changes in life, discovering love, forgiving one's self and many other concepts. For some years now, I've been going through a transitional phase myself. Through the process of reconstructing myself, healing and putting all of these feelings down on paper, I think releasing the album has been a part of that.
The release of Echoes as an album is obviously a very progressive step for you and your musical career. Do you have any upcoming tour dates to support its promotion?
Not as of yet, we're currently putting all of that together and the information will be released soon!
Let's talk about your new film Gully Boy, which you produced alongside your sister Zoya. What's the film about? What was it like working with such renowned and successful actors such as Ranveer Singh, Alia Bhatt and Pooja Gor?
The film is about the emerging underground hip-hop/rap scene in India. The film is focused mainly on the location of Mumbai and the environment that's creating these artists. It is a bit of a rags-to-riches story and of course, when you work with talented people, it always makes the experience amazing.
Do you prefer acting or producing? What would you say the ups and downs of each experience, in comparison to starring in your own featured films such as Dil Chata (2001) and Bhaag Milkha Bhaag (2013) and directing your film about HIV awareness, Positive (2007)?
I think it's really like comparing apples and oranges! I do enjoy making film, whether it's producing, writing, acting or producing, for me it's all serving one larger purpose, which is to tell a story.  So, I'm happy to fulfill whichever role I can as long as I believe in the script and that the film will be a fun experience to make.
Tell us about your new song "Seagull", what inspired the track and where can we stream it from?
"Seagull" is probably the oldest song on the album, I wrote it in the early 90s – a person whom I had a tremendous amount of love for was leaving the city and moving back to her home town. I didn't think I was going to see her again and the song was written around that concept. As far as streaming goes, it's available on Apple Music, Spotify, and various other main platforms!
Manisha Bhanot