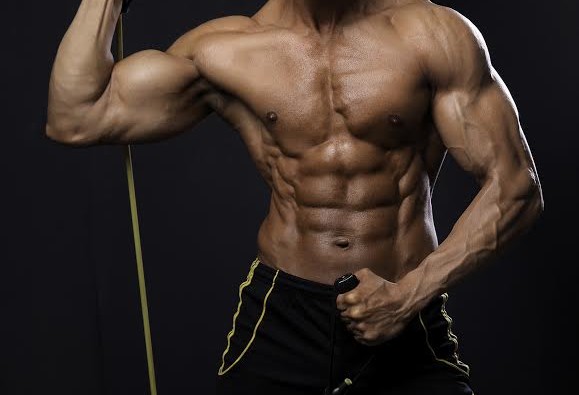 Rahat Shah is a huge family man and an even bigger inspiration to all who want to achieve their goals. After being told by many that he could not become a model and being laughed at by professionals in the industry, Shah was determined to prove his doubters wrong by any means possible. He was very unhappy with his body and would stop at nothing to change his physique for the sake of himself and for his family, especially his daughter who motivates him each and every day to keep working hard.
His career began in Pakistan and it took off once he started working with Pakistani photographer Sheraz Ahmad. The work he did with Ahmad was published many times in Pakistan and once he started to achieve great things in his home nation he then decided he could excel in the UK. While here, with his beloved wife and darling daughter, Shah unfortunately suffered an injury which stopped his progression for a short while, but with the support from his family especially his daughter, who inspired and motivated Shah to start training again, it took Shah just 12 week to get back in excellent shape to make his daughter proud.
Competing in events, being published and winning awards, Asian World got the chance to speak to Mr Shah and discuss his monumental journey from his early days to today.
Tell us about your journey so far?
Today I am always trying so hard to live up to my family name as my family were well known for art and at first I was naive and thought because of my family's name it would be easy to get work and earn a big name for myself off of my family's achievements. But ultimately it's other people who determine whether or not you will find work and they base it on your character, image and how hard you work because if you put in the hard work then you will see results.
I was wrong in thinking it would be easy to find work because of my family's achievements and that's when i met photographer Sheraz Ahmad. I told him I want to be a model and at the time i was really skinny and quite ugly in fact and when I told him this he just laughed at me because I thought I could just walk into it as I belong to an art family, Sheraz looked at me and said; 'bro, I respect you and the reference but you need to work hard, so go and train and come and see me in two years for a photo shoot'.
Having the photographer laugh at you, did it knock your confidence?
Well i was just so wrong in thinking people would just take me on and I want to send a message to the people, you must focus on yourself and work hard for you, to make a name for yourself, never automatically think that because my family is well known that I would be well known. This is wrong. But yeah having Mr Ahmad laugh at me did knock me back but I didn't feel like or want to give up, he said himself, come back in two years, so I went to the gym and wanted to find myself a trainer and when i went into the gym i told them I want to train at the highest level, at the most intense level. That had the trainers laughing too, they said to me you can't just start intensely straight away, you need to slowly work your way up. So I was wrong again in thinking I could jump ahead of the average beginner. It's a step by step process which i had to learn and understand to gradually build your success.
Can you tell me about your family's success in the art industry?
My late, grand uncle, Syed Habib Ali Shah, was the first set designer in the Pakistan film industry, where they started doing Set Designing and Art Direction in the 1970's in Lahore Pakistan. However, my late father Syed Shafqat Ali Shah was specialised in Sketching and Art Direction. Shortly before he died he said to me; 'Son, make your family proud and live up to our achievements'. But I was left wondering how I could establish my family name you know, because at the time I was skinny, I was ugly. So the advice I received from Mr Ahmad really did motivate me to go and do two years training like he asked and show I took his advice seriously.
So what happened when you came back to Sheraz Ahmad after two years?
After two years I went back and saw Sheraz and he was so shocked, he asked me; 'you've taken my advice seriously?' and I must say I was in very good shape and he told me; 'Tomorrow is your shoot come on time' and the next day within half an hour he made my shoot and with three days I was on the news, in newspapers, my column was put into the newspaper and he put my modelling pictures in there too. I was so excited and I was just ecstatic but even then you have to still work extremely hard and to be put into this position it's not about relations, references or even your image, above all you have to be talented.
Where did these achievements take you next?
At the time I was still twenty years old and I was attending a fashion college in Pakistan, the college took me to the ramp show as a model after my work in the newspapers, again I was so excited and happy that I was given this opportunity and was getting work. This proved to me that people will like my work, they will like my style and it's all about self observation you have to observe what you like after every image which creates a better chance for people to notice you if you can recognise your mistakes first. Eventually I came over to the UK in 2010 and soon after I worked for various magazines in the UK such as the Asian UK magazine, rise magazine, Asiana magazine, CT magazine, Gen-Y fashion magazine and model land magazine. These companies gave me a lot of opportunities once they saw my portfolio and I also picked up various awards, I received fashion affair model of the month in 2014. Then the messages started flooding in from different directors, who each gave me different opportunities to excel in my career.
After gaining these opportunities, did you ever see a change in Sheraz Ahmad's attitude towards you, because at first he didn't believe in you?
Yes there was a change in his attitude because he thought I was not going to do anything, that's why he gave me such a long time to go away and train and I did do it, I spent two years training hard like he asked and I had people asking me 6 months down the line why don't you go and see him now? Why don't you try again now? And I said no because I've been given two years, so I am going to work for two years and see him then. He was just so shocked to see me after those two years, but that's when I saw the change in attitude he smiled at me, he congratulated me and wished me the best. What shocked me was that Sheraz had not seen anyone work so hard in his life; he's worked with so many professionals, female and male models, actors and directors but he said; 'your motivation is brilliant' and I get my motivation from my family because my father and uncle passed away no one now knows about my family name, where I come from so I just want to make my family proud.
Have you got any advice for others and would you like to thank anyone along the way?
My advice to everybody would be don't aspire to be like all the Hollywood, Bollywood and Lollywood stars, focus on yourself, be yourself, you could be a role model, you could be a star it just takes hard work and dedication, so set you own goals I achieved the goals I set so there is no reason why nobody can achieve theirs if they put their minds to it. I want to thank everybody who has pushed me to achieve my goals and everybody who has helped me become successful, especially my late father and my late uncle who were huge inspirations in my life. I want to thank fitness Photographer Simon Barnes for allowing me onto his photo shoots after 3 years of chasing him. A massive thank you goes to Sheraz Ahmad my first photographer who motivated me and helped me achieve my dreams from my very first photo shoot in Pakistan. Also a huge thank you to all the huge photographers I have worked with such as; Tiger Cho, Matt Marsh, Steve France and Lukasz. But the biggest thank you go to my beloved wife and my daughter who have motivated me in every way possible to achieve my dream, my wife has stuck by through everything and has really kept me going over the years. My daughter, who helped me and pushed me to win the award in the UK.
Truly inspiring, Rahat Shah shown the world that all it takes is motivation, determination and self belief to achieve your goals and by doing this anybody can achieve anything. He is still working tirelessly and we advise anyone who doubts themselves and believes they cannot do anything to keep in mind Rahat Shah as he proved against all the odds dreams can come true.