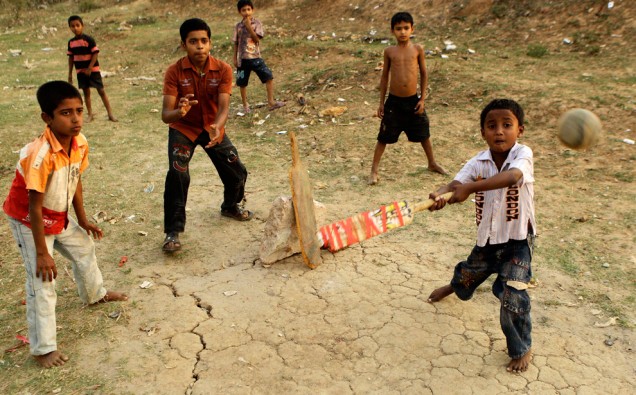 Lord Patel of Bradford, an independent director on the ECB board said: "There are 3m South Asians in Britain. A third want to engage with cricket every day. Cricket is the only sport in England and Wales that has the South Asian community knocking the door down and we have been shutting it!
"If we don't crack it in the next few years we will never do it. We've just had the Champions Trophy. Next summer India and Pakistan are touring. In 2019 it is the World Cup and the Ashes. Then in 2020, it's the new T20. The stars have aligned. The Asian community is saying yes to working with the ECB for the first time ever."
"Britain's South Asians represent only five percent of the population, yet they account for 18 percent of the £685m spent on cricket every year," he added. Lord Patel moved to Britain from Kenya when he was one, and encountered dreadful poverty and racism. "I
never quite figured out why I got chased regularly by skinheads shouting that they were 'Paki bashers' – suffice to say I didn't hang around to seek an explanation – I became a good runner!"
"Currently in the UK, 30 percent of recreational cricket is played by South Asians. If you add backstreets, tape-ball and so on, it's nearer 40 percent. Despite living in urban areas, in poverty and deprivation, they will still spend money on cricket – equipment, pitch hire and so on.
"We need people like me who love cricket but can bring something else to it. I defer cricket knowledge to others. We don't necessarily need people who are associated
with a specific county – we need people who can run a Test, know what it takes to be a professional cricketer and so on."