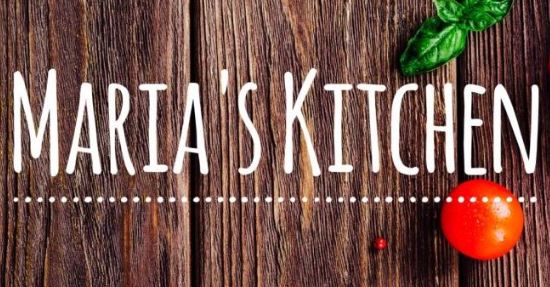 Go and check out her blog… https://marias-kitchen.co.uk/
Homemade Fish and Chips Supper! Good old fashioned fish and chips is steeped in British history and no matter where you look – on the seaside, on the high street or just
around the corner, there's easy access to a good old pack of fish and chips any time of day!
I personally love a good takeaway, who doesn't? But recently I've become a little more
aware of what I put into my body and as a result, this made me realise just how I have
no idea what any chip shop or takeaway uses in their recipes! I'm not debating that you
can't get some good hearty fish and chips but frankly, I decided it was time I make it at home.
This was good and I mean jaw-dropping good. I paired this with some fresh cut fried chips, homemade mushy peas and some of my now famous tartare sauce! Try it and believe me, you'll never look at a chip shop in the same way again.
Ingredients – Fish
1.5KG Fresh Cod Fillets (skin removed)
4 Cups Plain Flour
1.5 Teaspoon Salt
1.5 Teaspoon Red Chilli Powder
1.5 Teaspoon Garam Masala
2 Teaspoons Black Pepper
Ingredients – Mushy Peas
2 Cups Frozen Peas
2 Tablespoons Butter
1 Teaspoon Salt
1 Teaspoon Black Pepper
Ingredients – Tartare Sauce
6 Pickled Gherkins
2 Teaspoon Chopped Fresh Dil
1 White Onion
3 Quarters of a bottle of Mayonnaise
1 Teaspoon Salt
2 Teaspoon Sugar
My Homemade
Battered Fish, Chips, Mushy Peas and Tartare Sauce
Method – Ensure your fish fillets are clean and you've halved any pieces if there are any pieces that are big.
In a bowl mix in all of your dry ingredients, add water a little at a time to create a batter
thick enough to coat but not so thick that your fish disappears! This process takes time as the flour can almost gel together and decide that it's going to make your arm work for it but keep whisking as it'll be worth it! Leave your batter to one side.
For your tartar sauce simply chop up your onions and gherkins into small Diced pieces,
add in your Mayonnaise, dil and your salt and sugar and mix. Leave this in the fridge as the cooler it is, the better it will taste. Boil your mushy peas, mash, and add in salt, pepper and butter.
In a separate large pan heat a lot of oil, once you feel like the oil is ready (feel free to test
with a drop of batter) turn down to medium and fry a few of your battered fillets at a time. Don't fry too many as they'll start to stick and then batter will come off. Fry for approximately 7-8 mins until your fillets are nice and brown.
Fry some chips. I'll admit mine were shop brought but they did the job for me!
That's really all there is too it. Serve your freshly fried cod fillets with your mushy peas,
tartare sauce and your fried chips and of course lashings of salt and vinegar! Try it and let me know what you think. Hope you enjoy this as much as my whole family did!