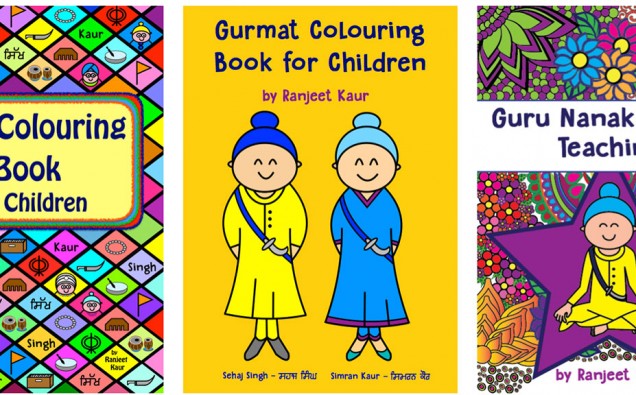 For Ranjeet Kaur, the proud creator of her own line of Sikh colouring books, her creative business venture was a true labour of motherly love. Drawing on this passion, Ranjeet created Sikh Colour Books, a series of children's books aimed to not only educate
children about Sikh traditions, but to also enhance creativity, patience and motor
skills in a fun and engaging way.
Formerly an IT professional, maternity leave changed Ranjeet's life in more ways than simply becoming a mother, it gave her the perfect reason to follow her lifelong passion for design. Inspiration struck when Ranjeet was trying to teach her children about their faith and discovered that there was a serious lack of Western resources that could teach young Sikh learners about their religion in a fun and interactive way.
Ranjeet's solution back in 2016 was a simple picture book, a book that has since grown into a serious business and she now offers craft sets and birthday cards on her website, as well as the colouring book which started it all. The bright colours and charming characters Ranjeet has created have made her resources international hits, and
taken her to Australia, Kenya and Canada.
This family affair isn't just between creative mum Ranjeet and her children, though,
husband Preetraj keeps the finance and admin side of things running smoothly, and
harnessed the power of Square to do so. A social media post made Preetraj aware
of Square. Finding Square's API the perfect solution for their online store, Preetraj also
uses the Square Reader in their pop-up stores which they host across the West Midlands.
Like thousands of Square merchants, this entrepreneurial couple has come to rely on
Square and it's quick, secure and reliable payments which have removed the stress of
taking cash and tracking payments. They also love that Square is as good as it looks –
giving them a fast and efficient service while also looking great on their stall.
For more information or to buy visit sikhcolouring.com. You can also follow them on Twitter at @sikhcolouring