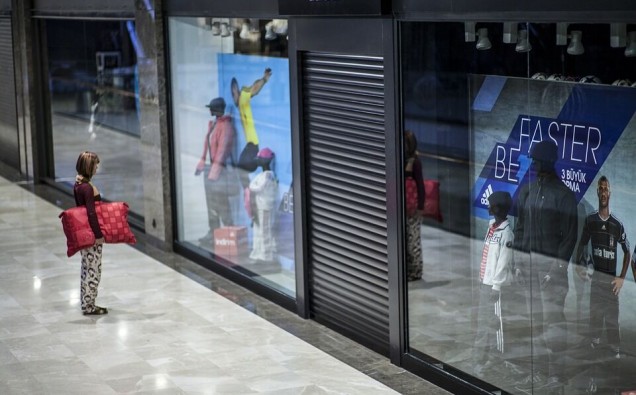 Worrying about Brexit is the most common cause of sleeplessness across the UK, according to Twitter research.
Analysis of over 30,000 insomnia-related tweets and posts by bed retailer Happy Beds found that uncertainty around Brexit has been causing Brits to lose sleep more than any other topic over the last 12 months.
#stopbrexit was found to be the most common hashtag in posts where social media users complained about insomnia or sleeplessness.
'Brexit', 'United Kingdom' and the 'European Union' were three of the top five terms which featured in insomnia-related social posts, as the uncertainty around leaving the EU caused worry across the country.
It wasn't just politics keeping Brits up at night. Netflix was one of the most common topics in tweets about sleeplessness, and the finale of Game of Thrones left many unable to sleep. #Gameofthronesfinale and #got8 were the 4th and 6th most common hashtags in sleepless tweets respectively.
The travails of Jon Snow, Tormund Giantsbane and Bran Stark in Game of Thrones also saw them feature heavily in tweets about sleeplessness.
What's more, Liverpool's victorious Champions League campaign saw them mentioned heavily by Twitter users struggling to sleep.
The top 10 most frequently used hashtags were:
1. #stopbrexit
2. #sleep
3. #ynwa
4. #gameofthronesfinale
5. #lfc
6. #got8
7. #insomnia
8. #brexit
9. #nowplaying
10. #snowdonia
The top 10 most frequently mentioned entities were:
1. Brexit
2. Liverpool FC
3. United Kingdom
4. Sleep
5. European Union
6. Netflix
7. You'll Never Walk Alone
8. Jon Snow
9. Tormund Giantsbane
10. Bran Stark
According to the bed retailer's research as part of its Social Insomnia campaign, British females aged between 18 and 24 years old were most likely to tweet that they can't sleep, whereas men over the age of 65 were least likely.
Analysis of insomnia-related posts across the world found that sleep struggles are an international issue, with the US the most vocal on Twitter about their sleepless nights, and Filipino, Thai and Indonesian interpretations all common.
Joy Richards, Sleep Expert at Happy Beds, said:
"At Happy Beds, we believe everybody needs and deserves a good night's sleep. So, in a bid to help our customers get a better kip, we delved into social data to see what really keeps people up at night.
"Of course, if you can't sleep then we would definitely recommend staying away from social media, because the 'blue light' emitted from phones and electronic devices actually supresses melatonin, the chemical which helps you sleep.
"Whilst we cannot do much to ease the population's anxiety over the current political climate, Happy Beds can provide comfort and support to facilitate sleep."