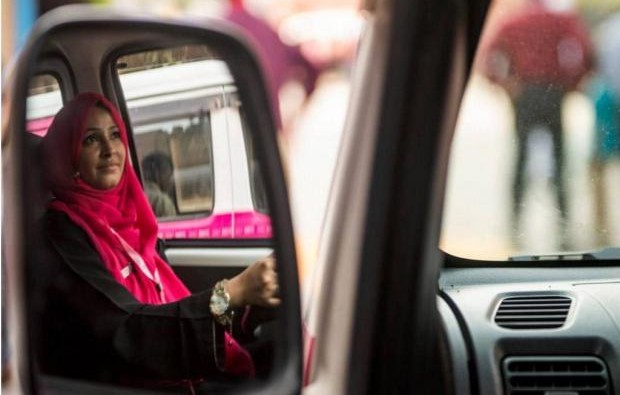 Pakistan's commercial hub, Karachi, sees female-driven taxis take to the street in hopes of combatting the common sexual harassment concerns faced by female passengers.
The new initiative will allow women to contact the cab service – aptly named Pink Taxi – by phone, a mobile app, SMS or simply by hailing one on the street.
Ambreen Sheikh, who is launching the service with her husband said: "Our pilots (drivers) wear a pink scarf and black coat as their uniform. They include housewives, young women and students."
A report by Karachi's Urban Resource Center found that a majority of female commuters experienced some form of sexual harassment while travelling alone on public transport.
Another study conducted by the International Labour Organisation states that many females are hesitant to participate in the workforce, due to the lack of safe travel options.
Noor Jehan, a newly recruited Pink Taxi driver, first worked as a maid and then as a driver for the all-female taxi firm.
She expressed there was a need for such a service as most women "think thrice" before getting in a vehicle driven by a man.
Syed Nasir Hussain Shah, minister for transport in Sindh province, acknowledged the growing concern faced by local females.
He said: "Having a mode of public transport catering to them [women] alone can solve many of their transport issues."
However, Zebunnisa Burki, a Karachi-based journalist, stated that many women in the city are unable afford the luxury of private taxis.
She continues: "Women-focused transport initiatives are important in that they serve a growing demographic of mobile women."
"I do feel, though, that such ventures will still not cater to a large number of working women who go out to work daily since such women will not be able to afford relatively pricey fares in these private cabs."