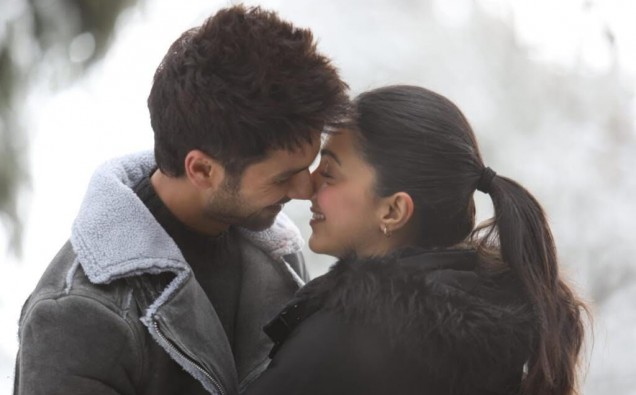 Alongside movie Kabir Singh's success, it has also received much criticism from viewers 
The movie, Kabir Singh, is a remake of the Telugu film. The film stars Shahid Kapoor and Kiara Advani has achieved huge numbers across box offices, and they have been celebrating its success. However, following the success of the movie, there has been a backlash of criticism who have commented on the film for the violence shown on screen and saying that it is deeply misogynistic. 
Shahid Kapoor has opened up on these criticisms and stated that he is unaffected by the comments made about the film and focuses on the bigger picture and the message behind the movie. He said, "I don't get affected by comments; that is not important. Everything will find its meaning once people see it in totality. At the start of your career, you are bothered about what people will think about your performances. I have been doing this for 15/16 years now. I have done about 30 films. For me, now it is about putting a body of work behind so that when people see that, they see a variety of work. The larger picture is important." 
Kabir Singh has however received positive feedback from various celebrities such as Neha Dhupia, Janhvi Kapoor, Karan Johar and many more. Vijay Deverakonda who starred in Telegu, the original film also praised the remake stating that he loved the movie. Shahid Kapoor's mother even commented on the backlash the movie received and said, "What we need to understand is Kabir Singh is a film which is an A certificate film. All the great films down the ages be it Scar Face, God Father or the recent Wolf of Wall Street would have been scrapped, great films with breathtaking performances. Our adult audiences are intelligent enough to understand the difference between reel and real life. Appreciate the film, the narrative and the powerhouse performance." 
Regardless of the mixed response on the movie, it has reached up to £1bn and has become the fourth biggest Bollywood movie opener in the box office this year.