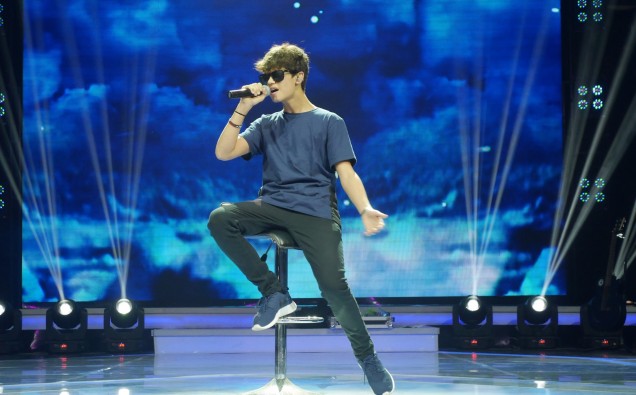 The brilliant young Islamic singer Harris J has been travelling around the country for a charity concert tour with Penny Appeal. Performing tracks from his highly praised debut album Salam, the events were all to support the international humanitarian charity's Forgotten Children appeal.
The tour started in London on 21st April and finished in Bradford on 1st May, playing to sell out venues including the Edgbaston Stadium in Birmingham. The packed house sang along to faith inspired songs from his album, with the opportunity to purchase a signed copy after the show.
The tour was raising money to support Penny Appeal's work in Senegal, rescuing vulnerable children from a life on the streets. There are an estimated 50,000 children living in severe poverty in Senegal, many of whom face a daily battle for survival and are vulnerable to exploitation and physical and sexual abuse.
As a result of the tour, Penny Appeal will be setting up Rescue Centres to get these children out of danger, fast. At the centre they will receive food, clean clothes and medical treatment, along with psychosocial counseling to help them recover from their experiences. Most importantly, they receive education and training to help them break out of the poverty cycle for good.
In March Harris took a trip with Penny Appeal to Senegal and Gambia, to find out more about the work they are doing and meet some of the beneficiaries himself.
Aamer Naeem, CEO of Penny Appeal, said: "We are very pleased to be working with the artist Harris J, on his first headline tour. Seeing the work we do first hand on his recent trip with us, Harris told us how moved he was, and was inspired to do as much as he can to help. I would like to say a huge thank you to everyone who supported the tour and our Forgotten Children appeal, which will transform the lives of thousands of street children."
The tour also launched the Harris J Fundraising Challenge, where participants are asked to see how much money they can raise for Forgotten Children before the end of Ramadan. The people who raise the most money in each region will win a meet up with Harris J himself! For more information, visit www.pennyappeal.org/HarrisJ-competition