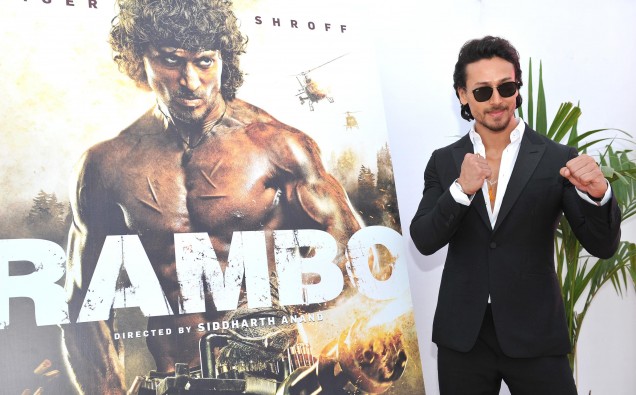 The Bollywood industry is known for its infamous remakes on Hollywood classics and now Rambo is set to join the list of remakes.
Tiger Shroff steps into Sylvester Stallone's shoes to reprise the role.
The Indian twist features the actor and martial artist playing the last surviving member of the Indian Armed Forces who returns home to find his land is in the midst of war. But when he is forced into hiding into the jungle he draws on his training to wreak destruction on to his enemies.
Sylvester Stallone expressed his excitement on his Instagram page posting a picture of the iconic poster with the caption: "I actually get excited in my heart whenever young artists get a rare opportunity to reach for the stars!" the actor said on Instagram. "Eye of the Tiger! I am sure you will put all of your heart and soul into it… Never give up young man!"