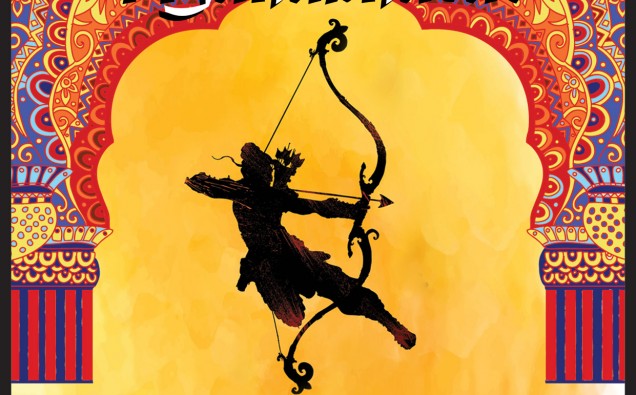 Come on a journey this summer. Experience the magic of a timeless Indian tale – Mahabharat. Meaningful art company, eARTHkala returns to The Civic in Barnsley to perform a tale of heroes, jealousy and battle told through Indian and Western dance styles.
Set in Ancient India, Mahabharat is a story of five heroic brothers and their fight to claim the throne. After a childhood spent learning and playing with their cousins, jealousy splits apart the family as they fight for their rightful place on the throne. An epic battle begins!
In their journey through life, they learn the strength of love and brotherhood and the futility of anger and war.
The colourful and timeless epic is told through a fusion of vibrant Indian classical, folk and western dance styles.
Special Indian dance workshops will be held this summer to accompany the show. Children aged 8-16 will have the chance to experience vibrant Indian dance styles along with ballet and modern dance.
In the workshops young people will learn from a highly talented and professional team, work towards their 'Arts Award' certificate and have the chance to perform before a public audience all while being inspired, making new friends and having fun. After the workshops children will get the chance to perform in the show at The Civic on 9 September.
Mahabharat is at The Civic on Saturday 9 September 2017 at 6:00pm. Tickets are £14 full price and £10 concessions.
Recommended for ages 3+
Workshops will take place on 24 July – 26 July and 31 July – 4 August from 9.30am – 3.30pm
£75 – 1 week | £130 – 2 weeks (Limited Bursaries Available)
For more information about workshops please contact Vrata Chigateri on earthkala@gmail.com
For more information and to book visit www.barnsleycivic.co.uk or call the Box Office on 01226 327000.