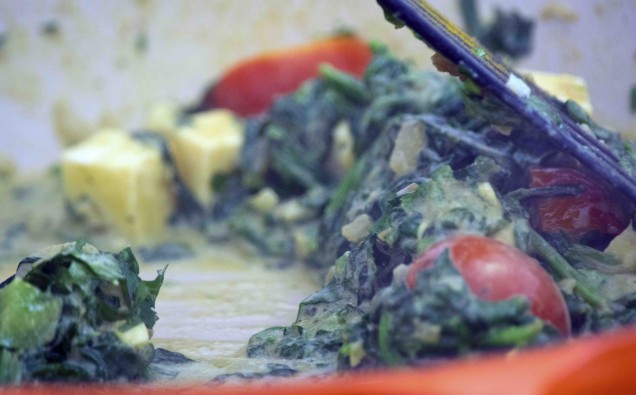 Bournemouth-based, celebrity chef Sarah Ali Choudhury has been awarded the title of New Kid on the Block at the Small Awards ceremony that took place on Thursday, May 25 in London.
The Small Awards launched this year and recognises the achievements of small businesses in the UK across ten categories. The awards ceremony was presented by former British Bake Off host Sue Perkins.
Celebrity chef Sarah Ali Choudhury's business Easy Curry Ltd, received the award for New Kid on the Block, a category which recognises national business start-ups that are less than 18 months old.
Sarah's business, Easy Curry Ltd, found fame last year when she appeared on a hit Channel 4 cookery show. During her time on the show Sarah cooked for the likes of two-time Michelin Star awarded restaurateur Michael Caines MBE, and Britain's most acclaimed chefs and food writer, Prue Leith CBE.
Over the course of the year Sarah has appeared at the UK's biggest food festivals, where she has held demonstrations on preparing quick Indian curries that are packed with flavour, spices and fresh ingredients. As well as appearing at Bristol's Foodie Festival and Taste of the South, Sarah regularly makes appearances on That's Solent TV (Freeview Channel 7) and Channel S TV (Sky 814).
Sarah Ali Choudhury said: "I am overjoyed and incredibly humbled to have won this award. It has been a very busy but exciting year for me and my business. I am a big fan of Sue Perkins and of course Bake Off, so receiving my award and a hug from her was just a dream come true.
"I have no plans to slow down and will be using this year's British Beach Polo Championships on the stunning Sandbanks beach, to officially launch my event catering business."
Sarah prepares colourful and flavoursome, authentic Asian dishes at business events and private dining experiences along the south coast.  To find out more information on, or to get it contact with Sarah Ali Choudhury, visit: http://sarahalieasycurry.com/
You can follow Sarah on Twitter @saraheasycurry and all other social media handles Facebook, LinkedIn, Instagram and YouTube:  Sarah Ali Choudhury.
The following recipe was recently cooked at the Cheese and Chilli Festival in Dorset.
Saag Paneer
Ingredients 
1tbsp sunflower oil
1 small onion (Finely chopped)
1 tsp garlic paste
1tsp ginger paste
half tsp salt
1 tsp cumin powder
1 tsp coriander powder
1 quarter tsp tumeric powder
1 tiny piece of a Naga Chilli
1 bag  spinach
1 plum tomato
150g paneer (cubed)
1 tbsp single cream
Fresh Coriander
Method
I started by adding the oil to a hot pan, then added the garlic, ginger, onion and salt and a tiny cut of the naga.  I allowed that to saute on a medium heat while I chopped the spinach finely.  I then added the tumeric, cumin and coriander powder to the sautéing onions and after 5 mins I added the chopped spinach and gave it a good stir ensuring all the onions and spices mixed into the spinach.  After a further 5 mins I added the paneer.
It took less than 5 mins before the Saag Paneer Blaze was ready. I added a tbsp of single cream, gave it a stir and left for 2 mins.  I finished my cookery demonstration by adding fresh coriander and then served it.