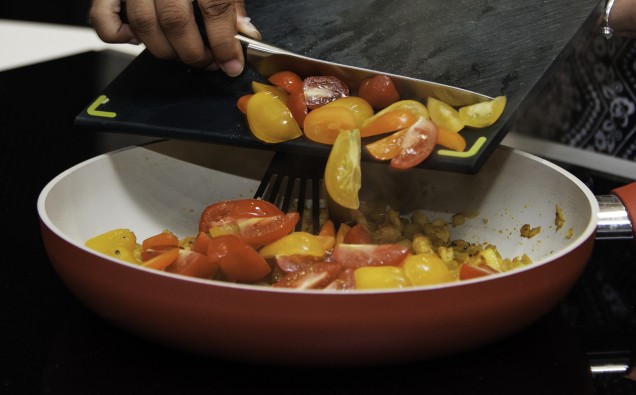 On the 9th March 2017, Sarah Ali Choudhury was delighted to be awarded as a finalist for Bournemouth's Rising Star.   Sarah started her cooking business 31st August 2016 where she creates exciting and delicious recipes with enormous flavours.  She attends food festivals and demonstration kitchens in UK she is now recognised as becoming the new face of Indian food.
The Bournemouth Tourism Awards were held at Bournemouth International Centre (BIC) only walking distance from the beach at the stunning Tourist seaside resort.  With 500 guests attending one of the most prestigious events for 2017,  Sarah was the only British Asian lady in the room.  Sarah attended the "Black Tie" event with her father, Rafique Uddin Choudhury and chose to wear traditional clothing.
Mr Choudhury's homeland is in Karimganj, Assam, India.  Born in 1941 and came to UK on 8th November 1964.
Mr Choudhury describes the event as "Absolutely amazing, there were so many people from all over Dorset and it was a very friendly atmosphere.  I felt so great because my daughter has gone so far in less that 8 months and for her to be invited to such a prestigious event.   I was so delighted to see that Sarah was the only lady chosen as Bournemouth's Rising Star in her category.  I have attended many events in my time but never seen anything quite like this before!  Well Done to my daughter, my pride and joy and to all the other contestants".
TV Presenter Chris Jarvis hosted the elite event and Sarah Ali Choudhury was awarded her certificate on stage by him.   There was live music and entertainment throughout the evening and three course dinner was served which followed by an exclusive after party.
Here Sarah tell us her feeling on being a finalist –
"I was thrilled to be nominated for The Rising Star Award so soon after I started my business and then to be selected as a semi-finalist and to  go on and reach finalist stage at such an event was mind-blowing.  I was honoured to attend with my Baba and I think I made him proud- what more can I ask!"
You can find information, recipes and videos on YouTube Channel "Sarah Ali Choudhury".
twitter: @saraheasycurry
Facebook:  @sarahalieasycurry
Instagram:  sarahalieasycurry
YouTube:  Sarah Ali Choudhury
Tomato Prawn Fry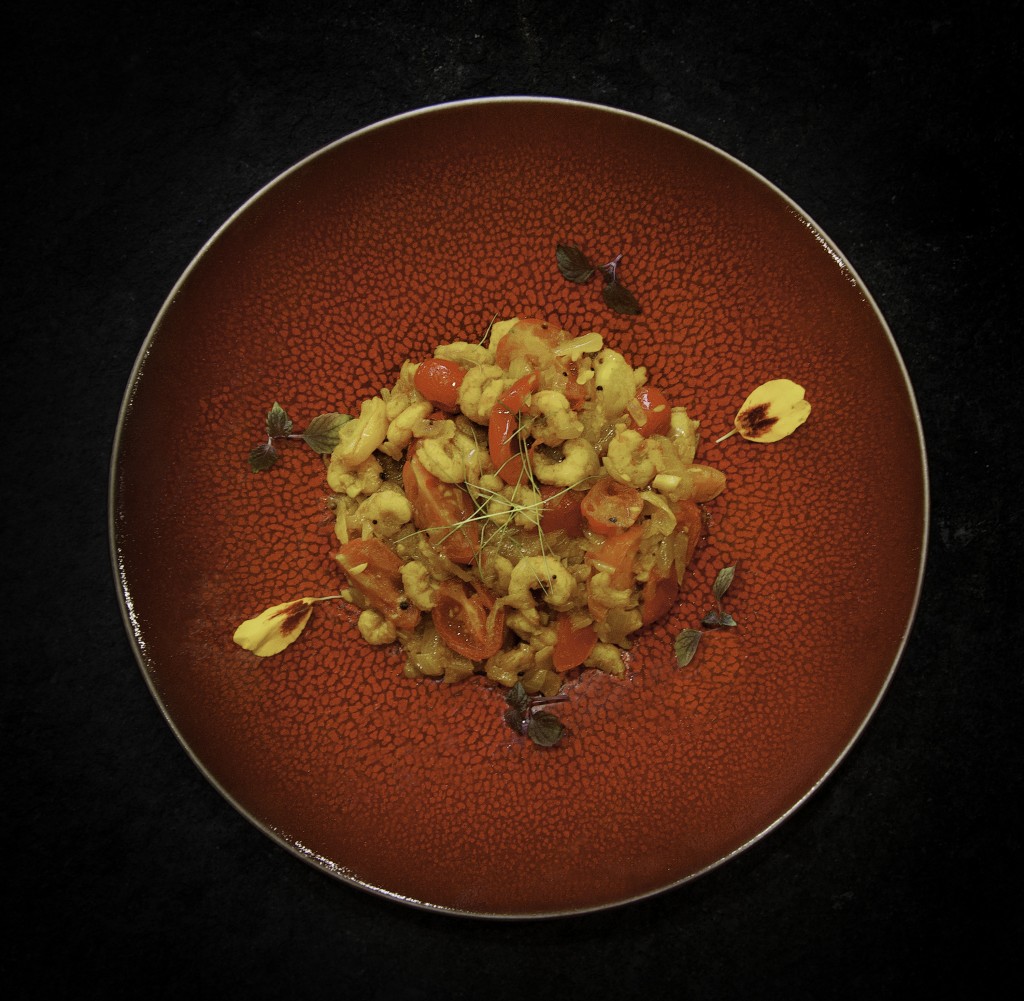 Ingredients:
250g prawns
10 small or cherry tomatoes (chopped into quarters)
2 tbsp Sunflower Oil
1 finely chopped onion
4 cloves grated garlic
1/4 tsp salt
1 tsp black mustard seeds
1/4 spn tumeric powder
1/2 tsp ground coriander
1 heaped tsp curry powder
Method:
Heat a frying pan and pour in the oil, allow the oil to heat up
When hot, add the mustard seeds until they pop
Then add the grated garlic, the onion and the salt and gently fry for 4-5 minutes
Add the tumeric, Coriander, curry powder and stir well then add 2 tbsp water
Allow the spices to cook for about 4-5 on a low-medium heat
Add the prawns and stir well
Then add the tomatoes and cook on a medium-high gas for about 3-4 mins
Then turn it to a slow gas for 5 mins or until the sauce is thickened
Serve and enjoy!
If you "like a bit of spice" add some dried chilli flakes with the mustard seeds in step 1.
This can be eaten on its own or as a salad.
Tomato Prawn Fry also makes a great healthy wrap or jacket potato filling.