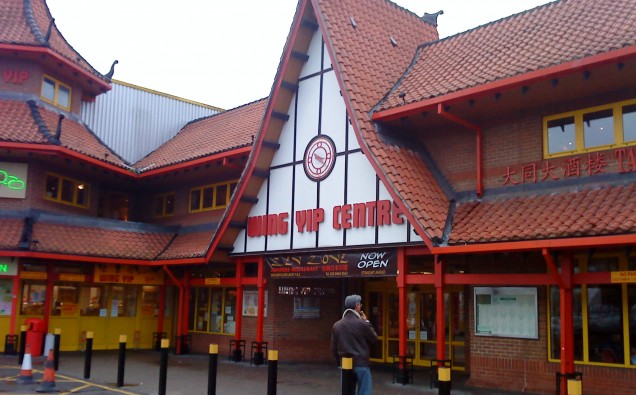 The Easter weekend is a great time to gather friends and family around the table and cook up a feast for all to enjoy. An ingredient that is synonymous with Easter is spring lamb – a delicious classic that never fails to please.
For those looking for a twist on the traditional lamb dish, Wing Yip – the UK's leading Oriental grocer – has come to the rescue with a delicious Mongolian Lamb Stir-Fry. This recipe is perfect for keen cooks wanting to get more creative in the kitchen over the Bank Holiday. Alternatively, should a classic roast lamb lunch be on the menu, this stir-fry is sure to set taste-buds tingling when making use of any leftovers.
With four stores across the UK in Birmingham, Cricklewood, Croydon and Manchester, Wing Yip has everything that's needed to create some fantastic dishes. Whether looking for authentic Oriental ingredients or something that offers an interesting twist to a classic UK recipe, there's an option for everyone.
Mongolian Lamb Stir-Fry with Spring Onions
Serves 2-3
For the Marinade
1tbsp. Wing Yip Dark Soy Sauce
1tbsp. red wine vinegar
1tsp. chicken stock powder
½ tsp light brown sugar
½ tsp Wing Yip Sesame Oil
Main Ingredients:
400g lamb leg
2tbsp. vegetable oil
2 cloves garlic, minced
1tbsp. Mai Siam Sriracha Sauce
½ fresh red chilli, sliced
4 spring onions, sliced
1tsp sesame seeds
Method:
Combine the marinade ingredients in a bowl
Remove any excess fat from the lamb and slice against the grain into medium strips.
Add the strips of Lamb to the marinade and leave to rest for at least 15-20 minutes, or preferably one hour.
Preheat a wok over a medium-high heat and add the oil. Then add the garlic and lamb and stir fry for 1-2 minutes until sealed. Add the sriracha sauce and any remaining marinade to the wok and cook for a further minute, adding a splash of water if it's looking a bit dry.
Serve with rice and garnish with the fresh red chilli, spring onions and sesame seeds.