 If you think being a diabetic means bidding adieu to good taste and yummy food, you are wrong. In fact some of the best dishes can be made without sugar, oil and carbs-if you use the ingredients right. Try out these amazing recipes that are filling and delectable.
Oats Dosa
Ingredients
Oats – 2 cups
Rava (Sooji) – 1/2 cup
Maida (Plain Flour) – 1/2 cup
Buttermilk – 4 cups
Onions – 4, chopped
Green Chillies – 6 to 8, chopped
Cashew Nuts – 15 to 20, chopped
Black Peppercorns – 2 tsp
Cumin Seeds – 2 tsp
Salt as per taste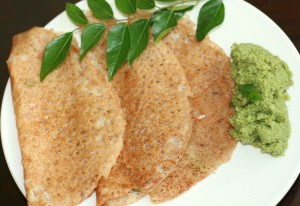 Method
– Grind the oats to a coarse (or smooth if desired) powder.
– Add this to the buttermilk along with rava, maida and salt.
– Mix well.
– Grind the cumin seeds and peppercorns.
– Add to the batter.
– Add the cashew nuts and mix well.
– Add the onions and green chillies.
– Stir and mix well.
– Heat a tawa over medium flame.
– Pour a ladleful of the batter and spread evenly.
– Apply oil around the edges and cook on both sides until cooked.
– Remove and transfer to a plate.
– Serve with onion chutney and sambar.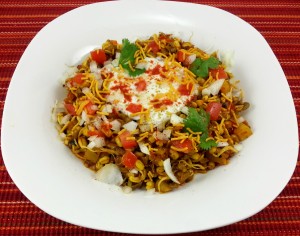 Sugar Free Fruit Payasam
Ingredients
Orange – 1, peeled, seeds removed
Guava – 1, chopped
Pineapple Slices – 2, chopped
Pomegranate – 1/4 cup
Grapes – 20
Milk – 1 cup, boiled
Semiya – 100 gms
Sugar Free Pellets as required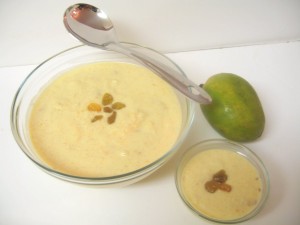 Method
– Combine and grind all the fruits in a mixer.
– Dry roast the semiya in a pan and keep aside.
– Add sugar pellets to the milk and stir.
– Now add the fruits and roasted semiya.
– Mix well and serve.
Healthy Gram Chaat
Ingredients
1/2 cup roasted bengal gram or chick peas
1 cup sprouted green gram
1 tomato chopped
1 onion chopped
1 tsp. coriander leaves finely chopped
1 green chilli finely chopped
1/2 tsp. ginger grated
Salt to taste
Lemon juice to taste
Method
– Boil sprouts in water till soft but not soggy.
– Drain and chill well.
– Add all ingredients, and toss well.
– Add a few pinches chaat masala if desired.
– Serve cold with tea or coffee.
Barley Paratha
Ingredients
3/4 cup barley flour
2 tbsp wheat flour
Half onion chopped
1 tsp Garlic paste
1tsp Ginger chilli paste
1 extra virgin olive oil
Salt to taste
Method
– Chop onion and make a coarse puree in the mixer.
– Make dough by mixing all the above ingredients, water and 1/2 tsp of oil.
– Roll into a paratha.
– Heat the pan, smear it with oil and place the paratha on it and cook.
– Relish with coriander and mint leave chutney or tomato sauce.