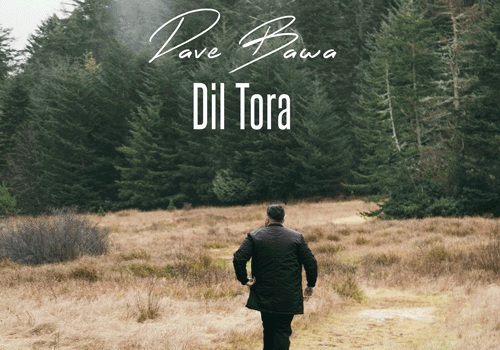 'Dil Tora' is accompanied by the first official 'Unit 404′ visual to be released by The Frontline Music. The video was shot at an undisclosed scenic location that encompasses the feel and essence of the soulful lyrics and music. Stay tuned for more visuals being released in the near future from 'Unit 404′. Dave is currently working on a plethora of material that will be hitting your speakers and screens this year. Dave also announced recently via social media that he is working on ANOTHER album that will be released this summer!
Unit 404 is a complete body of work that encompasses Dave Bawa's progressive and unique singing style within the 11 tracks. Musical maestro and international phenomenon Rishi Rich, who is responsible for huge crossover collaborations and propelling artists into the mainstream, continues to push the envelope with the music you hear on Unit 404. The English and Punjabi fused lyrics are penned by Dave expressing his own thoughts and feelings on personal experiences. From beginning to end, the listener is taken through a journey love, lust and heartbreak. Unit 404 not only marks the beginning of Dave's career in the international market but the establishment of a brand new sound that shatters the walls of genres and the boundaries of culture. Unit 404 is the crossover album of this generation – music that evokes emotion and sets the score for a global movement.
The entire album was recorded at Rishi's studio and mixed in the same city at the infamous Tree Sound Studios in Atlanta, USA. An album produced at a mainstream calibre from start to finish, without any major label backing – it is the vision of Dave, Rishi and The Frontline Music team.
It's all about the MUSIC.
"I'm extremely proud of this album which I've produced for Dave Bawa entitled 'Unit 404′. So much love and good vibes went into making this album, and to date its one of my best body's of work. Working with Dave was amazing and I can't wait to see where his journey goes from here. Dave had this great vision for Unit 404 and it was a pleasure being part of the vision. I wish nothing but success to my brother Dave. Remember, it is all about the music. Double-R."
– Rishi Rich
The album UNIT 404 is now available on iTunes & GooglePlay and all digital platforms.