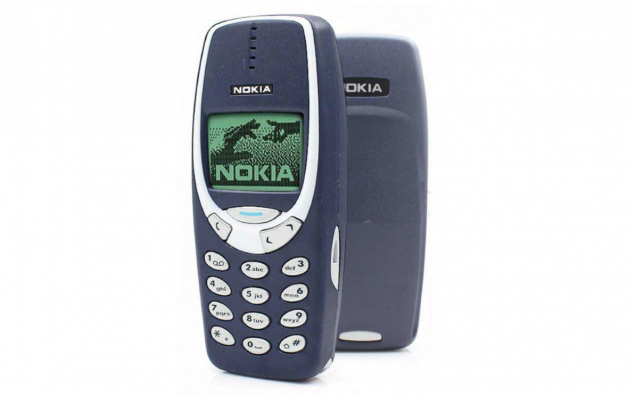 Nokia bets on nostalgia, set to re-launch iconic 3310 A new version of the iconic phone with an almost indestructible body and long battery life will reportedly be sold for around Rs 4,200 and will be promoted as a second phone for users yearning for simpler times.
Nothing sells like nostalgia' seems to be Nokia's new sales strategy as the Finnish mobile phone manufacturer is reportedly set to re-launch the sturdy and much-loved 3310 that was a staple at the start of the millennium.
According to report in VentureBeat, a new version of the old workhorse will be sold for 59 euros (~ Rs 4,200) and will be promoted as a second phone for users yearning for simpler times.
It will be revealed at the Mobile World Congress in Barcelona later this month, alongside three new phones based on the Android platform. The phone was originally released in 2000 for "particularly for young people and the young at heart, for whom the mobile phone is an important lifestyle accessory", as a company press release stated at the time.
The phone went on to become iconic, as it ushered in the age of the modern mobile phone that culminated in the touch-screen smartphones commonly used today. It was particularly renowned for its long battery life and almost unbreakable body.
For many people, it was the first mobile phone they ever used and was a long-running hit for its durability. Its in-built games such as Snake II, Pairs II, Space Impact and Bantumi also became popular, with Snake still available to download for Android, iOS and Windows phone users.
After ruling the roost for most of the early 2000s, Nokia struggled to keep pace during the smartphone era, eventually being sold to Microsoft. HMD Global, a Finnish company, currently sells Nokia phones after buying rights to the name.