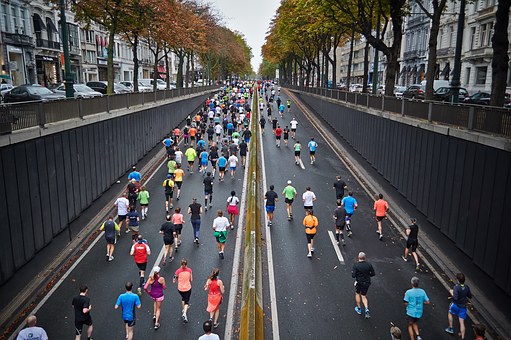 Who is USingh Bolt?  
This summer, Usingh Bolt – – Barinderjit to his family and Barry to his friends, is taking on a huge challenge that has only been tackled by a few. Over 28 days, Usingh Bolt will be attempting to run the length of the nation – from John O Groats, to Lands End (JOGLE). Not an easy challenge whatsoever, but one fueled by a love of running, and the desire to raise much needed funds for a hugely worthy and valued cause.  
The Background  
Barinderjit Singh Cheema's love of running started in 2006. He completed his first half marathon in 2006 with his inaugural Great North Run. His first full marathon took place in London in 2007. His initial intention was only ever to conquer one of each distance, however since this time Barinderjit is a regular on half marathons, marathons and even tackles ultra-marathons. His interest in running has not gone unnoticed and Barinderjit has featured on numerous news sites. As a turban wearing runner, Barinderjit is easily spotted amongst the crowds.  
Barinderjit's home club is the Aldridge Running club, he also regularly takes part in the weekly Walsall Arboretum Parkrun.  
Whilst Barinderjit runs for the love of running, through his efforts he has raised over £32,000 for various charities including Macmillan and the Stroke Association.  
The JOGLE challenge  
Every year, the JOGLE route is commonly attempted by cyclists. Only very few runners have attempted to run between the two extreme points of the UK. The challenge starts on Monday 26th August with the aim of reaching the finishing line on Sunday 22nd September, a total of 28 days consecutive running.  
To keep things interesting, Barinderjit's route has been adjusted to take in both the Great North Run (his 10th one); and also make an appearance at his regular Parkrun at Walsall Arboretum.  
The Cause  
The rise of homelessness sees many people unable to access food easily. In 2013, 2 Sikh brothers from Walsall decided to take matters into their own hands and set up a charity to help the homeless and those in need. The charity (Midland Langar Sewa Society – MLSS) has seen phenomenal growth – all managed on a voluntary basis with a dedicated group of kindred spirits who provide langar 'free kitchen' – to those in need. Feeds take place across the UK, and internationally – sometimes reaching over 25000 meals per week. Food is distributed every single night by volunteers of all ages – thanks purely to donations. This upholds the Sikh ethos of 'Vand Shako' – sharing with those around us.  
In 2019, Sikhs will be celebrating the 550th birth anniversary of Guru Nanak Dev Ji. Barinderjit, felt this was the right year to attempt this run and raise money to support MLSS in their ongoing efforts to provide langar for all, treating everyone as equals.  
Usingh Bolt's running career  
52 half marathons, 40 full marathons and 5 ultra-marathons – a total of race 2000 miles across multiple terrains. In addition to this over 210 Parkruns and multiple shorter race distances. And not to forget all the training miles. 
The numbers

 

 

 Total Running Distance of JOGLE  

 

1000 miles  

Number of running hours estimated 

 

At least 220 hours 

 

Number of running days 

 

28 – consecutive 

 

Longest Run 

 

48 miles 

 

Shortest run 

 

28 miles 

 

Fundraising goal 

 

£5000 

 

Races 

 

Great North Run (8

th 

Sept), Worcester 10K (15

th 

Sept) 

 
Useful Links 
Aldridge Running Club 

 

http://www.aldridgerunningclub.co.uk/usingh-bolts-jogle-challenge.html 

 

 

Facebook  

 

https://www.facebook.com/UsinghBoltJOGLE/  

 

          

                 

 

 

MLSS 

 

https://www.midlandlangarseva.org/ 

 

Fundraising Page 

 

https://uk.virginmoneygiving.com/UsinghBolt2019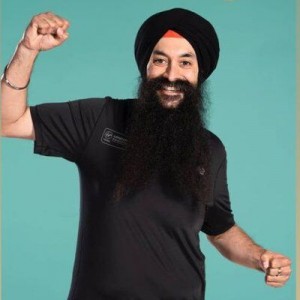 Email:                                                                                  usinghbolt@gmail.com 
Twitter                                                                                @ usingh_bolt 
Instagram                                                                           @ usingh_bolt