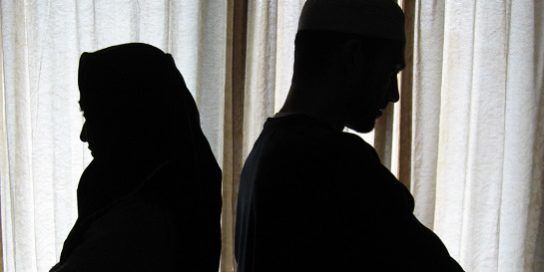 India has approved a bill which makes the triple talaq a criminal offence 
The Muslim practice of "Triple talaq" enables a husband to divorce his wife by repeating the word "talaq", which means divorce, three times either verbally, over e-mail or text message. Supporters have stated that the new measure has been put in place to protect Muslim women; however, opponents have disagreed and said that they find the punishment harsh and open to misuse. 
Men refusing to accept the new law could face up to three years in jail. The bill was first raised in 2017 however was hindered by the upper house of parliament as some MPs called it 'unfair'.  
The Indian government, Bharatiya Janata Party (BJP), agree and support the bill, whereas the main opposition Congress party disagree with the law. However, eventually, the bill was passed by 99 votes to 84. 
India's Prime Minister, Narendra Modi, praised the new bill and celebrated the vote in stating it as a "victory of gender justice". He tweeted, "An archaic and medieval practice has finally been confined to the dustbin of history! Parliament abolishes Triple Talaq and corrects a historical wrong done to Muslim women. This is a victory of gender justice and will further equality in society. India rejoices today!" 
However, many that disagree with the bill have claimed that his Hindu nationalist BJP of purposely targeting Muslims. MP from the opposition All India Majlis-e-Ittehadul Muslimeen Party, Asaduddin Owaisi, claimed that the new law is an attack on Muslim identity. He tweeted, "This law is against Muslim women & marginalizes them even more. The law forces a woman to stay in a marriage with an imprisoned man who'd verbally & emotionally abuse her. It puts the burden of proof on Muslim women & forces her into impoverishment." 
Ravi Shankar Prasad, the Law Minister, supports the bill stating that the practice had not stopped despite it being forbidden. "The judgement has come, but no action on triple talaq has been taken. That is why we have brought this law because the law is a deterrence," he said. 
Many Islamic countries such as Egypt, Bangladesh, Pakistan and the United Arab Emirates have already banned triple talaq however it carried on in India. Campaigners stated that it is simply impossible to quantify how many cases of triple talaq have taken place in India. 
Navkiran Bains