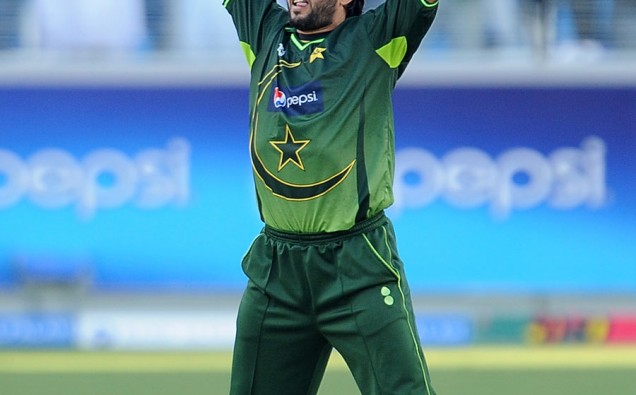 Pakistani cricketer Shahid Afridi has retired from international cricket at the age of 36. He was the former captain of the twenty20 Pakistani side and is leaving a very strong legacy behind In Pakistan international cricket. After bursting onto the scene as an all round bowler, Afridi has had a very successful career since making his debut in 1996 and appeared in 27 tests, 398 ODI'S and 98 Twenty20's. However toward the end of his career things started to go downhill after a few rash performances and sloppy errors, Afridi decides to call it a day internationally, after giving all for his country.
The Pakistan all rounder announced the news after hitting a magnificent 54, in 28 balls in an IPL match for his side Peshawar Zalmi. Afridi had this to say on his announcement;' Now my foundation is important for me. I have played with seriousness and in a professional way from my country'.
Afridi made his debut in Kenya back in 1996 and he went on to make 523 appearances to scoring well over 11,000 runs throughout his long career. The Pakistani star also took over 500 international wickets and was always spoke highly of by everyone associated with cricket as people admired his cricket style. Words such as; impulsive, impetuous, swashbuckling and aggressive were just a few of the terms used to describe his unique style of play.
His most notable moment in Pakistan jersey came in the 2009 world Twenty20 after a dazzling display against England. Because of this Afridi was gaining a lot of popularity which pushed him to test himself in test cricket. Soon after he was promoted the captain of the test side that same year as he continued to impress and become a fans favourite. However, on a personal level Afridi did not like the responsibility of captain and really disliked the position. Subsequently he resigned as skipper in 2010.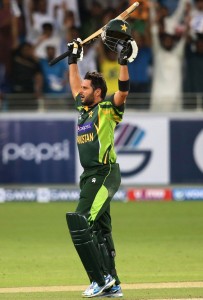 Many of his teammates also feel he put the fear of god into them in the dressing room and at training because of his motivation, willingness to win and his passion. Every crowd he played in front of lit up as soon as he picked up the bat, people knew he would outwit his opponents with every inch of his game, whether that'd be bowling or batting.
Afridi was known for his mentality of 'failure is not an option' and because of this, is why he has gained so much respect in the cricket world. Nicknamed 'boom boom' Afridi was known for his ability to hit outrageous shots, no matter how fast or awkward they came at him. He was so skilled that this trick he had helped him hit 476 sixes and 1,052 fours in his international career. It will take a miracle for any Pakistan cricketer to reach the heights he has in the game and the reputation he gained because of it.  Truly a brute of the game, Afridi would give 100% on and off the field which made him the player he is to do and has helped to cement this legacy in every aspect of Pakistani cricket.