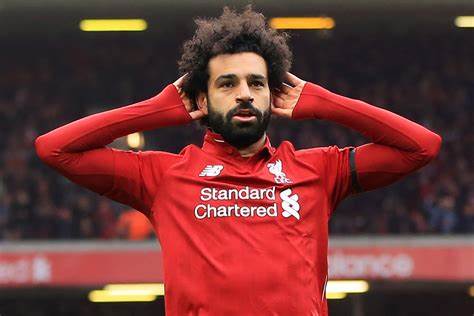 Mohammed Salah, now considered one of the best players in the world, has been featured in the 100 most influential people of 2019. This is a huge milestone for Salah as he has not only shown how ruthless he can be in front of a goal, but how much of a humble person he is. It was just a matter of time for his brilliance to be recognised as 2019 has become Salah's year. 
Liverpool supporters agree entirely with this statement, as Salah has eased the life of Muslim citizens in the city. Liverpool's increasing anti-muslim behaviour was becoming a concern, but with the arrival of Mo Salah Muslims had someone to relate to. He was a brilliant role model, being the top scorer of the Premier League and a practising Muslim.  
His signature celebration is one Muslims perform during prayer, to bow down to God, Sujood. This is a big step towards making the Liverpool community more aware of what Muslims are about. 
Since Mo Salah's arrival, the hate crimes in Merseyside have decreased by 18.9% 
Salah will be featured amongst some of the most influential Muslim role models such as Imran Khan and Hasan Minhaj. 
Salah is a better human being than he is a footballer, and he's one of the greatest footballers in the field currently. You'd have a lot of difficulties finding an athlete less affected by status or success than Salah. He has turned into an icon for Muslims, Egyptians and Scousers, but is almost always perceived as a humble, clever and thoughtful man. 
Salah plays with an infectious joy, which is just a pleasure to watch. His eyes light up when the ball gets to his feet, or when an opportunity arises – genuinely mesmerising.  
The iconic player was also able to overcome a lot of negative critics during the course of his career, who claimed that he was a one-season wonder. Although many may say his 2018/19 season was nowhere near as impressive as his first season at Liverpool, statistics can be said to disagree completely. 
Salah's pass completion rate has increased, leading to a higher pass per game average as well as the ability to create bigger chances on the field. Salah also had more wins and fewer losses in his 2018/19 season than his previous one – clearly a fantastic player. 
Tabasam Mehmood