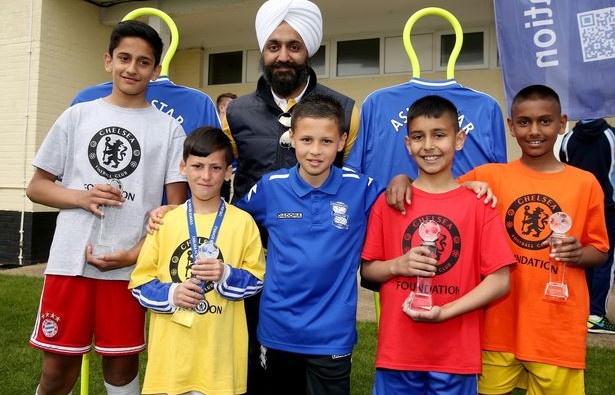 Chelsea FC celebrated the 10 year anniversary of Asian Star this month which is the first of its kind by a professional football club. The creation of Asian Star was made to increase the participation of Asian kids to all levels of the beautiful game. For the first time since its creation girls were also invited to apply.
Any boys that perform well will be offered a one-year placement at Chelsea's Foundation Development Centres while girls who impress will be invited to trial at the Girls Regional Talent Centre.
A familiar face was there to support the programme. Zesh Rehman, the first British Asian to play in the Premier League. Rehman, who has previously played for Fulham, Queens Park Rangers and Bradford has frequently been involved with Asian Star, has admitted the surprise at the success of the programme.
"I must admit when I first got involved in 2009 I doubted we would still be looking forward to the competition in 2018!" said the defender.
"There have been lots of other similar initiatives which have fizzled out, but credit to Chelsea and everyone involved as Asian Star is only getting bigger and better with each year. This year girls are a part of the day, and that is great news. Staying healthy and exercising is so important and the girls and boys attending will benefit from the day and hopefully stay involved in football. It is a big step in the right direction, and something parents and children can embrace."
Former Chelsea striker Tore Andre Flo was also at the event and said "It is a fantastic event run by the Chelsea Foundation and most importantly a great opportunity for these young children. There are lots of different nationalities in the Premier League and England in general, but not many from the Asian community. We hope events like this will start to change that process."