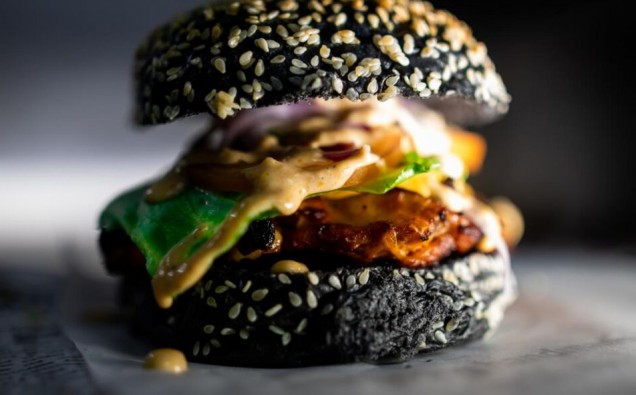 Mouchak Street is a grill & gourmet restaurant & takeaway based in the heart of Coventry Road, Birmingham. 
The chefs at Mouchak Street serve fresh hand stretched pizza, home-made gourmet burgers and fresh grill food, using only the finest ingredients, inspired by the tastes of Bombay. The restaurant's main purpose is to serve its customers delicious street-style food inside a sophisticated and chic restaurant. 
Mouchak's speciality Pizza and Grill menu is inspired by the world-famous, iconic Bombay street food stall, Bademiya's, where dishes are cooked fresh to order over a flaming robato grill and served sizzling hot straight to your plate! 
Asian World recently visited Mouchak Street and our journalists were warmly greeted by the waiting staff and welcomed inside the establishment. The décor inside was elegant, which gave a cosy feel to the venue. A unique rope light was displayed above each table, providing a classy feel to the restaurant. 
My colleague and I were served a traditional desi breakfast and an all-day vegetarian breakfast. The traditional desi breakfast came with a small lentil curry, (Dhaal) one bowl of Halwa, a vegetarian omelette, two parathas and desi chai. The desi breakfast was presented in traditional silver bowls, and the chai came in a small clear glass. The all-day vegetarian breakfast included two pieces of toast, beans, a falafel, potatoes, hash browns and onion rings. 
The food was delicious. The flavours were aromatic, and it felt as though we were eating at a food stall in Bombay. Mouchak's menu ranges from breakfast to pizza, grills, wraps and burgers, so there is a variety to choose from. 
I personally would recommend Mouchak Street as your go-to restaurant. The taste of their unique and delicious food will take you beyond the traditional Indian restaurant experience and into the very core of South Asia! 
All guests are given tables at a first come first serve basis, and there is also an option to deliver, with a minimum order of £10. For more information on the restaurant opening times, menu or delivery option then check out www.mouchakstreet.com 
Asian World would like to thank Mouchak Street for their hospitality.