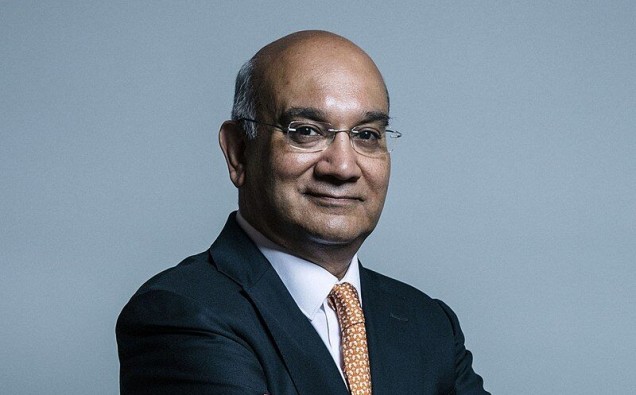 The longest-running Asian MP has been given a six-month ban from Parliament due to his illicit behaviour  
Mr Keith Vaz has been in office as MP for East Leicester since 1987. However, recently substantial evidence has been found that he has, on at least one occasion, engaged in paid-for sex and attempted to purchase a Class A-Drug.  
Born Nigel Keith Standish Vaz on the 26th of November, 1956, Vaz emigrated from Goa, India with his family to Twickenham in the UK, during 1965. His father worked as a journalist for The Times of India before a career re-direction into the airline industry. His mother was a school teacher. Vaz graduated from Cambridge University with a First Degree in Law. He has two sisters, one of whom is an MP, and he currently lives in London with his wife and two children. 
Due to his cultural background, there has always been a heightened sense of pressure on Vaz's shoulders to represent the South Asian community in Britain well. He is also chair of the Home Affairs committee. Thus it is vital that he sets an excellent example for his fellow MPs in the House of Commons. 
However, as a result of the information recently uncovered against him, Vaz has received much backlash from both his colleagues and constituents. It is believed the MP participated in sex with two male prostitutes who visited his flat. The event was conveniently recorded by one of the men via an audio device.  
Vaz's actions have been viewed as a severe breaching of the House Code of Conduct Act. The Commons Standards Committee stated that Vaz had caused "damage" to the reputation of Parliament. They also found his excuses to cover up his actions, saying he had been "spiked" and the two men were buildings workers, appalling and "ludicrous."   
A report found that Vaz had been "evasive and unhelpful" when questioned by the Police. The Committee is also taking into account that he was previously suspended 17 years ago for dismissing investigations into his financial affairs by Watchdog.  
If he is suspended, Vaz may be facing a recall petition in his constituency, if a general election is not scheduled first. It seems likely that Vaz will have to step down from his post as East Leicester MP.  
At present, Vaz has been admitted into hospital due to his long-term mental health condition. It is believed that because of this if he has recently consumed any un-prescribed drugs, he could be facing fatal circumstances with his overall health.