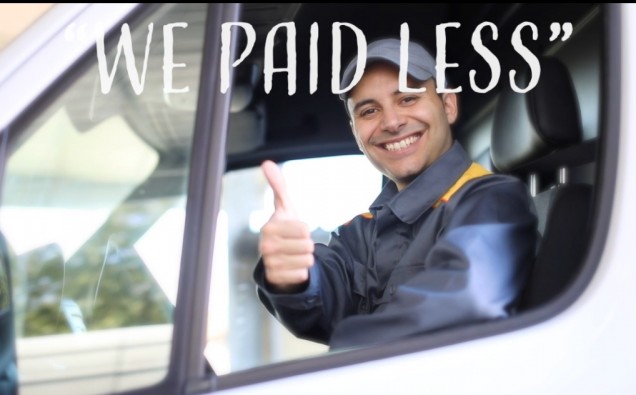 Express Vehicle Contracts is celebrating the release of its first national advertising campaign hitting the airwaves.
The advert is airing during September and October on the world's biggest sports radio station, talkSPORT, the global audio partner of the Premier League.
The advert, which targets the personal car leasing market with the catch line 'Pay Less With Express', was conceived in-house by the company's marketing team, led by Lee Harrison.
Lee commented: "We worked hard developing the message that we wanted to put out into the market. After developing our concept we then involved an independent production company, which did a superb job of turning our concept into a catchy radio advert."
Express Vehicle Contracts is a provider of personal contract hire leasing deals at highly competitive rates. Based in Bromsgrove, Birmingham, the brand is part of the National Fleet Services business, which has been providing fleet management services to the corporate market since its inception in 1997.
Managing director, Christopher Rouse, said: "The 'Pay Less With Express' is a strong message. By working closely with car dealer groups, leasing companies and vehicle manufacturers, we are able to pass on great savings to our customers. So I'm very proud of what the team has produced. It was important to bring some fun into our advert. We are now following up our radio advertising with television exposure."
When asked for a comment, talkSPORT presenter Natalie Sawyer, who leads the Weekend Sports Breakfast slot on a Saturday from 6 am-9 am, said: "The advert is great fun. It involves the listener and highlights the excitement of driving away a brand new car. It clearly passes on the company's brand message of 'Pay Less with Express'."
Christopher Rouse added: "Producing our first national advert after 23 years of trading has sent a buzz throughout the company. It's been a real team effort and we look forward to kicking on from here and spreading the brand further.
"Our reach into the marketplace is growing year on year and we are continually working on delivering the very best service to our customers."