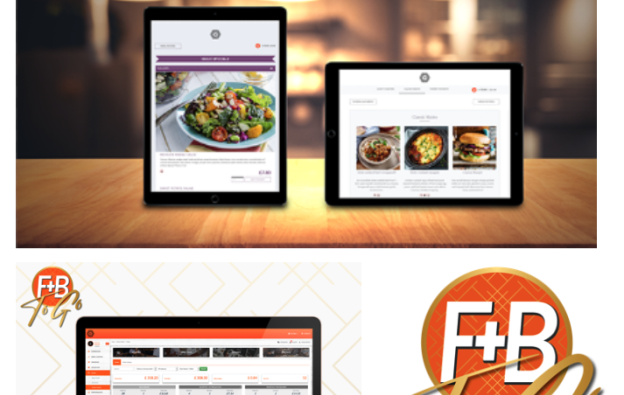 A free initiative has been helping hospitality businesses keep trading through local lockdowns, enabling them to set up click + collect and delivery as well as order + pay from table.
The coming change of seasons coupled with social distancing measures and the introduction of the rule of six will present challenges to F+B operations across the UK in terms of cover capacity. Not only that, but with regional lockdowns on the increase, it's essential that hospitality businesses are enabled with the tools to keep trading and driving revenue.  To this end, having click+collect and/or a delivery service will be essential in order to stay profitable.
F+B To Go is a completely free tool developed by a UK tech firm based in Henley on Thames.  In the wake of COVID-19, the Co-Founders of Kitchen CUT saw the devastating impact of the virus on businesses globally and wanted to offer a lifeline to help generate revenue at a time of need.  The platform enables businesses to move their offering online and get set up for delivery or click+collect, providing a contactless, safe trading environment.
Since launching, the platform has gone from strength to strength, with a wealth of features to make online ordering seamless, whether from home on in venue.  Users can create branded, digital menus that can be embedded on their website, or accessed via link or QR Code.  There are fully customisable delivery and collection time slots, item counters (the system will stop taking orders when stock has run out),  delivery areas can be defined and a live production dashboard fully tracks and monitors the order process.  In order to keep customers incentivised, businesses can offer promotional codes and discounts which can all be created and processed simply and quickly on the system. Payments are taken online so that the whole process is completely contactless and safe for both staff and customers.
There are no set up fees, no subscription fees for the software and no limits to the number of products on offer.  This tool is free to use for the whole of 2020, irrespective of EPOS, Stock system or menu management system.  Businesses of any size and any location can sign up on any device and be operational within the hour.
For those already using the system, their operations are thriving.   The Oaks Group had their first order within one minute of going live and sold 500 burgers in under 5 minutes on their first day of using the platform.  Owner Henry Cripps said,
"What surprised me was how quickly I was up and running. We made a sale within minutes of telling our Instagram followers our online shop was open. It is very straightforward, easy to understand, easy to use and is most importantly very simple for the customer.
Within a couple of days I was mastering the system, able to tweak and change, add stock controls and sell a variety of items online.
To put it simply, F+B To Go has provided an idiot proof way for me to save my business ."
To find out more about F+B To Go, please visit https://www.kitchencut.com/fb-to-go