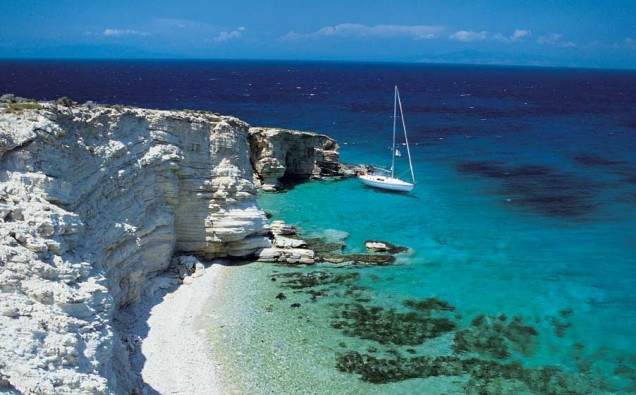 Today's children go on twice as many foreign holidays as their parents did
Travel to destinations outside Europe has increased 70% since 1997
A fifth (19%) of parents prefer to take their children 'travelling' rather than just going on holiday
The pound has fallen 19%[i] against the Euro over the last two years and so European holidays are not as good value as they used to be
The modern family holiday is a world away from what it was a generation ago and today's children have no idea how good they've got it, according to new research out today from Caxton, the travel money specialists.
Today's parents[ii] will typically take their offspring away on an average of two[iii] holidays a year and one of these will be overseas, whereas they themselves were lucky to be taken abroad at all as children[iv]. In fact, today's children are now twice as likely to go on a foreign holiday as their parents were.
In 1997, the annual holiday would be booked at the travel agent in advance, whereas now parents often book online at the last-minute and many don't know where they're going until a few days before[v]. A quarter (26%) of parents say their children don't know how good they have it when it comes to family holidays.
Not only are today's children going on more foreign holidays than their parents did, they also go to far more exotic destinations. Official statistics[vi] show that twenty years ago, 82% of foreign travel was to Europe, with the most popular countries being France and Spain. Since then travel to destinations outside Europe has increased 70%. In particular, travel to Central and South America has tripled with travel to the Far East and Asia, and the Middle East doubling during this time. Today European destinations continue to be popular but we are travelling more and venturing further afield as we benefit from cheaper air travel.
The way we spend our holidays has also changed dramatically. Package holidays were the staple of foreign travel for all Brits abroad and this generally meant being flown into hotels and campsites – full of other British families! As a child, you would have to make friends with other children staying at the resort as you had no connection with your friends back home in the pre-mobile era – unless you sent a postcard or found a payphone.
Package holidays continue to be popular for those travelling with children but as independent travel increases, today's parents want to give their children a more authentic experience. One in five (19%) parents say they like to take their children 'travelling' so they can explore the world rather than just going on holiday. One in seven (14%) say they prefer to get away from the tourist area and go off the beaten track to have a more authentic experience with their family.
While Britain negotiates its future outside of the European Union, the next generation is already experiencing a wider world on holiday. Children are now growing up visiting America, Asia and Africa and are doing it in a more connected way.
The Caxton prepaid currency card can be loaded with 15 major currencies and is accepted all over the world. It is perfect for those travelling with children as it is safe, secure and balances can be checked online at any time.
Rupert Lee Browne, Chief Executive Officer of Caxton, comments: "The way that we travel has changed dramatically over the past 20 years. It's not just about Europe any more, today's families often go away multiple times throughout the year and are venturing further afield. People are choosing to go to far-flung destinations, even with their children, that were once just a name in an atlas.
"In the last two years, the pound has fallen 19% against the Euro and so popular Eurozone destinations such as France and Spain are not as affordable as they used to be; by contrast Asia and South Africa are offering much better value for money. If you are planning a family holiday it's worth doing your research before you go and getting a good exchange rate on your foreign exchange so you can make the most of your holiday while you're away."