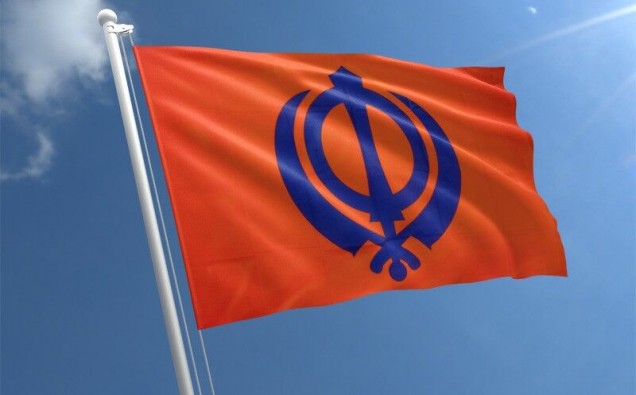 A local Gurdwara has had its plans to build a community centre close to public homes deferred by authorities for the second time in a row 
Controversial plans by Gurdwara Guru Hargobind Sahib in Oldbury to construct a public building have been questioned by Sandwell's Planning Committee. Members of the Sikh community have not revealed a clear purpose as to what the 330 square metre building will be used for and how it will operate. 
Authorities have also halted their decision as to whether they will allow construction to take place on the site, demanding more information. However, their judgment has come under scrutiny from residents in the area. Members of the public sent in a petition comprised of over 180 signatures against the plans.        
The application sent in by the Gurdwara was already rejected last year when the Sandwell Planning Committee stated 68 car parking spaces would not be enough to accommodate the building. However, the Gurdwara committee has since suggested knocking down a nearby building to increase the number of spaces by 21 more slots. Despite this, the Committee has still denied the number would be enough to ensure highway safety.  
Objections have also been presented due to the fact that the Community Centre would be too close to public homes. There would, therefore, be noise and disturbance to residents and traffic congestion nearby. Legally, 14 metres of separation is required between public buildings and private homes. However, the Community Centre would be 3 metres under this amount.  
Some committee members have voiced concerns that the building may be used as a banqueting suite. Although, a Gurdwara representative vouched it would be utilised for language and religion classes, as well as events the entire community could attend. The car park could also be accessible to locals and businesses after hours of worship. 
Local resident Sarah Badger also criticised the plans. She said: "This should have been heard in September. The Council asked the applicants if they want more time to answer these questions. So they've had the last month to bring this information forward, and they haven't done it again. 
"They have been given time after time to provide this." 
Cllr Peter Allen, in favour of the decision to defer, said: "We have an empty shell of a building and we don't know what is going to go in there. 
"All we have now is a building with toilets – with no storage, no changing rooms, no activity rooms and we don't know how it will be laid out which would determine the volume (of people) using it at any one time."