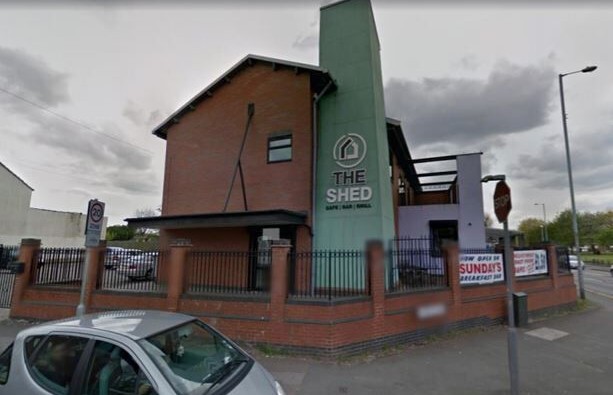 Residents have applauded plans to renovate a 'troublesome' bar into a Sikh place of worship 
The Shed Venue on Woden Road, Wolverhampton is being converted to a new community facility and location where local Sikhs can come to pray. The proposal has received the seal of approval from locals, as the former venue which served alcohol and housed a number of gigs, was central to a number of disruptive incidents.  
The plans sent over by the Sant Zora Singh Lopon Charitable Trust UK have already been given the go-ahead by Wolverhampton City Council. They include blueprints to extend the old bar and alter the look of the building to accommodate worshippers in comfort.   
The new establishment will also hold events for all of the community and notably support the homeless with free meals and hot drinks. It would also function as the charity's headquarters.  
Local Parmjit Singh Grewal commented: "As a resident of this road my family welcomes the change from the club to a place of religious worship. A peaceful, considerate and welcoming for the whole community. I am fully supportive of the change of use." 
Sukhjit Chatha said: "When the site was a club there would be endless trouble with patrons of the club. I have absolutely no objections and know the place of worship would be a great benefit to the community. Having spoken to my neighbours, they also support this change of use." 
Agents Evans Jones said: "The charity's own objectives align closely with the objectives of promoting social interactions between existing and future members of the community and helping to secure the delivery of local strategies to improve health, social and cultural well-being for all sections of the community." 
However, some members of the community have opposed the plans due to fears over parking issues and congestion surrounding the site.