 Diesel is cheaper than petrol for the first time in 15 years, but the change is "too long in coming" according to the AA.
Sainsbury's, Tesco, Morrisons and Asda have dropped the price of diesel by up to two pence per litre just days after the AA said that fuel retailers had been "plundering ordinary diesel car drivers to the tune of 4p to 6p a litre" since April.
A spokesman for the motoring association said: "Although the supermarkets' decision to lower the price of diesel below petrol's is very welcome, particularly for tradesmen who haven't been able to get fuel card discounts, this more realistic pricing has been too long in coming. The AA highlighted the 4p to 6p over-charging for diesel, compared to petrol, in April and it has been three-and-a-half months of the 2015 'Great British diesel rip-off'.
"Even over the weekend, petrol averaged 117.10p a litre while diesel was 118.33p. This contrasts with diesel averaging 5p a litre cheaper than petrol at wholesale level in the week before last."
He added: "The ordinary diesel driver has been blind to this over-charging simply because there isn't the fuel price transparency that is normal in Australia, South East Asia and across the USA. It is time the Government resurrected the 2012 attempt to get the fuel industry to show the track of oil price compared to wholesale cost versus pump price, taking into account the exchange rate. In short, a fair price."
Asda said drivers will now pay no more than 112.7 pence per litre (ppl) across its 272 filling stations, while unleaded remains at 114.7ppl.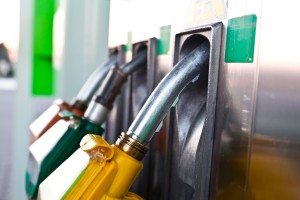 Tesco will implement the lower prices at 1pm this afternoon, while the price change will come into effect at Asda and Sainsbury's tomorrow.
But a "handful" of Morrisons fuel stations will sell diesel at a higher price than unleaded because of "local competitive factors", after lowering prices this morning.
Mark Todd, petrol director for Morrisons, said: "Because of the recent price drops in the wholesale diesel price, we are able to pass on these savings to our customers. This is a milestone in motoring and many younger drivers won't remember the last time that diesel prices were lower than unleaded.
"While we are cutting diesel prices today, we will continue to look for opportunities to pass on savings on unleaded as soon as we can."
Steve Gooding, director of the RAC Foundation, said: "This is good news for the 10 million or so diesel car drivers, but our analysis shows it could have come weeks ago. The wholesale price of diesel fell below that of petrol back in the middle of May.
"The real test is whether in the future the prices motorists pay at the pump more accurately reflect what retailers pay at the refinery gate."