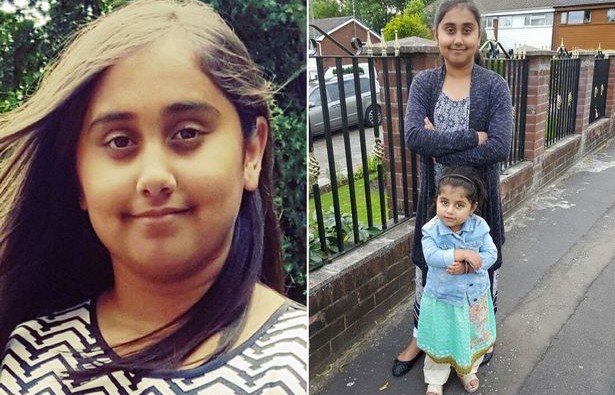 Iman Javed was tragically killed just moments after pulling her 3-year old cousin from the motorway wreckage to safety.
The young student died after a HGV lorry ploughed into the car, killing the brave 11-year-old school girl.
Mum Khaldah, Iman's 15-year-old sister Saania and her young cousin Aaima, who suffers from a serious heart condition, were all travelling with Iman in a Volkswagen Shara, being driven by her dad Javed when it crashed.
Iman was a rear seat passenger in the Rochdale family's car when it was hit by a Renault Clio, travelling near junction nine of the motorway for Blackburn on the 23rd of January.
Khaldah and daughter Saania were able to climb free of the wrecked vehicle, while Iman helped her cousin, Aaima, escape before the lorry collided with car.
Iman, pupil at No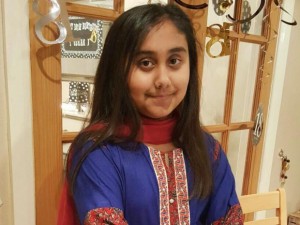 rden Community Primary School in Rochdale, Greater Manchester, suffered serious injuries and was pronounced dead at the scene.
Father Javed is still fighting for his life in hospital after incurring serious injuries. .
Mum Khaldah said her daughter was a 'beautiful blessing" who touched the hearts of everyone she met.
She said: "She was a beautiful, caring, fun-loving, inquisitive and sometimes cheeky young girl. She loved baking and cooking and wanted to learn sewing.
"Iman could play patiently for hours with her younger baby cousins, but she could also tell you the impact Brexit had on the Pound.
"Iman enjoyed shopping and was very good at picking out items for birthdays, baby showers or weddings. She was looking forward to the SATs in the summer and the pink limo she wanted on the last day of school.
"She had her GSCEs planned and wanted to study medicine. Iman had a particularly special bond with her three-year-old cousin Aaima, who suffers from a serious heart conditi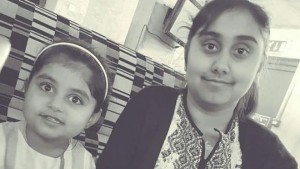 on. Iman's last act in this world was to help Aaima out of the car to safety."
Headteacher, Linda Cotton, and all at Norden Community Primary, have paid tribute to the "first-class" student.
"We are struggling to come to terms with her death and are planning to do something in the future to remember her as the special girl that she was," she added.
Iman leaves behind mum Khaldah, dad Javed, her twin brother Rehan, 11, and siblings Usman, 18, Mariyah, 19 and Saania, 15.
Greater Manchester Police said its investigation was ongoing.