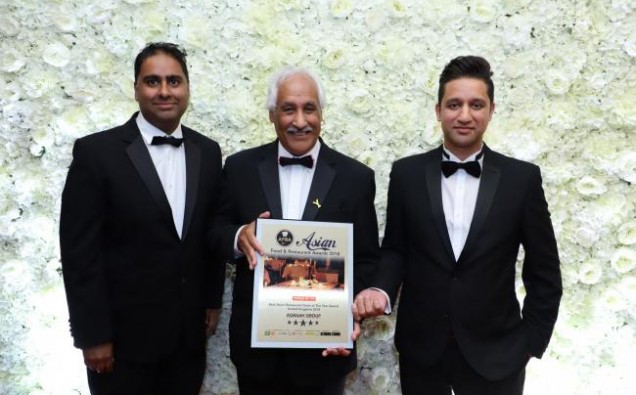 At the Asian Food and Restaurant Awards which was held in London, the Shipley-based firm received the coveted award at the Asian Food and Restaurant Awards.
The awards acknowledge and commemorate the standout Indian restaurant operators all across the UK. This sector is now growing into a multi-billion pound dining sector.
After accepting the award, the Aagrah managing director, Mohammed Aslam made a statement, "By continuing to get our chefs to embrace creativity, not only do we create a unique dining experience but we also ensure that modern curry cuisine that continues to evolve.
"It is a great honour for Aagrah Group to receive this United Kingdom title." he then added.
The multi award-winning Kashmiri restaurant group celebrates 41 years in business this year.  It opened its first restaurant in Shipley in 1977. Currently, the company has 12 restaurants across Yorkshire. The family members manage each restaurant.
They also have an outdoor catering unit. The unit can cater for 5,000 people nationally. They also have the share of the home dining market through their range of authentic Tarka cooking. The sauces are available in supermarkets such as Asda and Co-op, as well as selected farm shops. Their sauces have won the Guild of Fine Food Great Taste award.
The Guild of Fine Food was formed in 1995. Its main mission is to support and encourage artisan food and drink producers and the independent delicatessens, farm shops and food halls who mainly produce and sell their food and drink.
The Asian Food and Restaurant Awards recognises the best of the Asian hospitality, services and supplier sectors.
It was inaugurated in 2017, and the ceremony was marked by a special message from The Queen. The AFRA 2018 appreciated the achievements and contribution being made by South Asians across the UK food and hospitality industries.
The award ceremony was carried at the Millennium Gloucester Hotel in London.