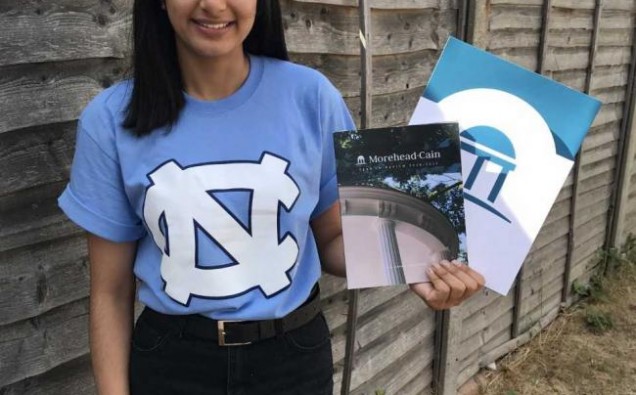 An 18-year-old young woman Hana Khan managed to win a place and a financial-aid package to study at the University of North Carolina. She has become one of only three UK students who secured a prestigious university scholarship.
Hana Khan who resides in Slough was amongst the 1,000 students who applied for the Sutton Trust US programme, out of which only 150 managed to clear the programme. Out of these 150, Hana managed to win the prestigious Morehead-Cain scholarship.
In the entire United Kingdom, only three people hold this distinguished scholarship. She is currently completing her A-levels at Baylis Court School.
The competition for the scholarship was ardent and intense. The main objective of the program is to gather the best and brightest UK pupils for an 18-month programme exploring US higher education. It is also focused on helping students apply to US universities.
Hana is the only state-school pupil out of the three winners.
Hana was quoted as saying, "I am particularly interested in the liberal arts education system in the US because of the range of subjects on offer. I believe this will allow me to pursue my academic interests, focusing on history and politics, and I am sure my experience in the States will build on my international outlook.
"I am grateful to all those who have supported me and allowed me to win the Morehead-Cain scholarship. My family and the help of the Sutton Trust US Programme has allowed me to embark on this incredible opportunity."
The basic aim of the Sutton Trust US programme is to encourage and support academically talented, low and middle-income British students so that they can study at an American university. Due to the support of the trust, 72 students on the programme, including Hana, have won a place at a top US university.