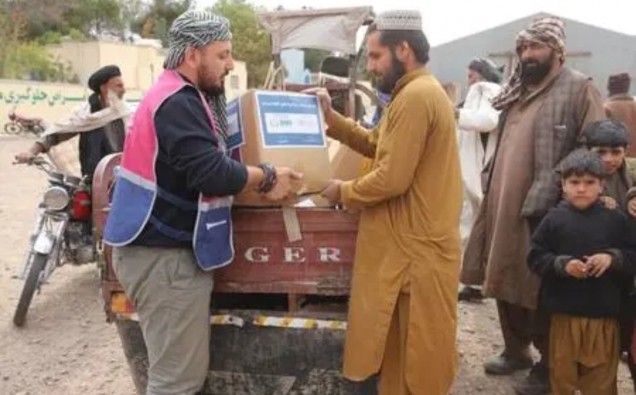 Image Credit: Qatar Charity
Qatar Charity began distributing food baskets to those affected by the earthquake that struck Afghanistan recently, and this came in conjunction with the launch of its "Help Afghanistan" campaign to show solidarity with the Afghan people and help those affected by the earthquake and provide them with urgent relief aid.
The campaign aims to provide tents and treatment supplies for the injured, as well as food and other necessary and urgent needs.
the earthquake reached 6.5 on the Richter scale in the west of the country, resulting in the death and injury of hundreds of people. Another major earthquake that occurred on October 11 in the north of Herat caused a state of panic among the population and left hundreds wounded. It was reported that 90% of the victims in the series of earthquakes that struck western Afghanistan were women and children.
In this context, Engineer Khaled Al-Yafei, Director of the Emergency and Relief Department at Qatar Charity, said: "Qatar Charity has begun distributing the food aid to those affected by the Afghanistan earthquake as part of its urgent humanitarian response to alleviate their human suffering."