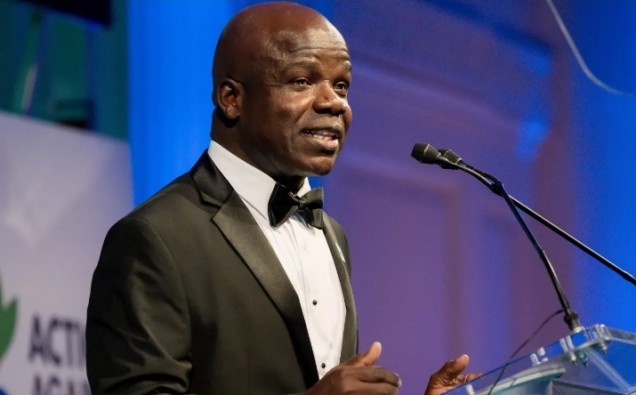 With one in ten people around the world going hungry, Action Against Hunger will hold a gala tonight to raise lifesaving funds and honor champions of the cause. Actress Kristin Davis will receive Action Against Hunger's Humanitarian Award for her longstanding advocacy for social justice causes, notably her work as a Goodwill Ambassador for UNHCR, the UN Refugee Agency. Avery Dennison will be recognized with the Corporate ImpactAward, and Ritah Kabanyoro, Country Director for Action Against Hunger in Uganda, will receive the 2023 Action Against Hunger Leadership Award.
"I am excited to lend my voice to this event and support Action Against Hunger's innovative efforts to prevent hunger and save lives," said Kristin Davis. "As a GoodwilI Ambassador for UNHCR, the UN Refugee Agency, I have seen the desperate need of people and urgent need for food and all the basics and I appreciate that Action Against Hunger is working to promote gender equity, particularly in places where women tend to eat last and least. I'm deeply touched by how far Action Against Hunger goes to save lives, treat malnourished mothers and children, and improve food security amidst some of the world's most challenging crises."
The funds raised will support Action Against Hunger's efforts to innovate sustainable solutions to malnutrition and prevent hunger for 28 million people across 55 countries. Individual donations are critical: Action Against Hunger's 2023 Hunger Funding Gap analysis revealed a 53% gap between funding requests for hunger-related programs and the global response from institutional donors.
"90% of Americans agree that food is a basic human right, yet as many as 783 million people around the world go to bed hungry every night. That's why we so deeply appreciate that Kristin Davis consistently uses her public platform to shine a light on suffering around the world and the role each of us can play in helping to end it," said Dr. Charles E. Owubah, Action Against Hunger's CEO. "We also are extremely pleased to recognize our own Ritah Kabanyoro, who leads innovative programs that improve lives and livelihoods and dramatically change outcomes for women and refugees in Uganda."
The event will be hosted by CNN's Zain Asher, with guests including fashion designer Kay Unger and actresses Sarita Choudhury and Karen Pittman.
The gala will provide attendees the chance to learn more about the ways that global hunger is deeply interrelated to other urgent issues such as the climate crisis and conflict. It also will feature live music and a live auction.